Cause: Nursing educators have an important role in the field of healthcare. Effect: They provide expertise and guidance to nursing students, helping them develop the knowledge and skills needed to become successful professionals. This in turn enables nurses to better serve their patients, providing quality care that is based on evidence-based practice and innovation. Additionally, nursing educators help enhance the overall quality of healthcare services, by working with healthcare organizations and other healthcare professionals to ensure that their educational programs are up-to-date and relevant.
Steps How to Become
Obtain a Bachelor of Science Degree in Nursing. Most nursing educator positions require at least a Bachelor of Science Degree in Nursing, so the first step to becoming a nursing educator is to obtain this degree. This typically takes four years, though some colleges and universities offer accelerated options.
Gain Advanced Education and/or Experience. Depending on the role, employers may prefer nurses with a master's degree in nursing education or a doctoral degree in nursing. Additionally, many employers require that nurses have several years of experience working in the nursing field before they can become nursing educators.
Become Licensed. All nurses must be licensed to practice in their state. The licensing requirements vary from state to state, so check with the Board of Nursing in your state for more information.
Get Certified. While certification is not always required, many employers prefer certified nursing educators. The National League for Nursing offers the Certified Nurse Educator (CNE) credential for nurses who have completed a graduate-level nursing education program and have at least two years of teaching experience.
Pursue Continuing Education. Nursing educators must continually keep up with new developments in the field of nursing, so they must pursue ongoing continuing education. This may include attending conferences, workshops, and seminars on topics related to nursing education.
In order to stay ahead and efficient as a nursing educator, it is essential to develop strong organizational skills, continually update knowledge, and build strong relationships with colleagues. Developing strong organizational skills will help to keep track of daily tasks and help prioritize them. Keeping up-to-date on the latest advances in nursing education will help to ensure that students are receiving the most current and accurate information. Additionally, building strong relationships with colleagues will help to foster a supportive environment in which everyone can share ideas and resources, resulting in a more organized and efficient classroom.
You may want to check Director of Nursing Services, Psychiatric Nursing Technician, and Advanced Practice Nursing Provider for alternative.
Job Description
Develop and implement educational programs and curricula for nursing students.
Monitor and evaluate student performance, providing feedback and guidance to improve performance.
Research and analyze current trends in nursing education and suggest improvements.
Develop innovative teaching and assessment methods to enhance student learning.
Develop and maintain relationships with educational institutions, health care organizations, and other relevant stakeholders.
Utilize technology such as online learning platforms to facilitate learning.
Ensure compliance with accreditation and regulatory standards.
Participate in faculty meetings, conferences, and workshops to remain current on developments in nursing education.
Mentor new nursing educators and provide guidance for professional development.
Assess student progress and provide feedback on performance to enhance student learning outcomes.
Skills and Competencies to Have
Knowledge of relevant nursing theories, concepts, and evidence-based practice.
Ability to effectively teach and evaluate students.
Knowledge of the curriculum and instructional design principles.
Ability to develop and implement learning objectives.
Effective communication and interpersonal skills.
Ability to create a safe and supportive learning environment.
Knowledge of teaching methods and techniques, such as active learning and problem-based learning.
Understanding of student assessment methods, such as tests, quizzes, and projects.
Knowledge of technology used in nursing education, such as simulation and online learning materials.
Ability to use clinical experience to inform educational practice.
Being a successful nursing educator requires a variety of skills including excellent communication, organizational, and teaching abilities. Good communication skills are essential for connecting with students and fellow educators. Organizational skills help educators create lesson plans and manage their classrooms.
Teaching abilities enable educators to effectively present and explain material to students. having an understanding of current trends in healthcare, a passion for the nursing profession, and the ability to inspire and motivate students are important qualities in a successful nursing educator. These skills enable educators to create an effective learning environment, foster critical thinking among students, and ensure they are prepared to practice safely and effectively in the healthcare setting.
Nursing Manager, Nursing Assistant, and Geriatric Nursing Assistant are related jobs you may like.
Frequent Interview Questions
What experience do you have as a Nursing Educator?
What strategies do you use to engage and motivate nursing students?
How do you ensure that the nursing curriculum is up-to-date and relevant?
How would you assess student learning outcomes in the classroom?
How do you promote critical thinking and problem solving skills in your students?
What strategies do you use to create an inclusive learning environment for students?
How have you incorporated technology into your teaching methods?
What challenges have you faced as a Nursing Educator and how did you overcome them?
What insights do you have about the current trends in nursing education?
What techniques do you use to ensure that all students have access to the same resources and opportunities?
Common Tools in Industry
Learning Management System (LMS). A web-based platform used to create, organize, and manage online courses and assessments. (eg: Blackboard, Moodle)
Online Collaboration Software. Software that enables users to collaborate, communicate, and share information in real-time. (eg: Zoom, Microsoft Teams)
Educational Assessment Software. Software used to measure and evaluate student learning. (eg: i-Ready, NWEA MAP)
Video Conferencing Tools. Software used to host virtual meetings and lectures. (eg: Skype, Google Hangouts)
Content Authoring Tools. Tools used to create interactive content for online courses and assessments. (eg: Articulate Storyline, Adobe Captivate)
Virtual Classroom Tools. Software that enables instructors to teach classes remotely. (eg: Adobe Connect, BigBlueButton)
Educational Gaming Platforms. Platforms used to create fun and engaging educational games. (eg: Kahoot!, Quizlet Live)
Project Management Tools. Software used to manage projects, tasks, and resources. (eg: Asana, Trello)
Professional Organizations to Know
National League for Nursing (NLN)
American Association of Colleges of Nursing (AACN)
National Association of Clinical Nurse Specialists (NACNS)
American Nurses Association (ANA)
American Organization of Nurse Leaders (AONL)
Sigma Theta Tau International (STTI)
International Council of Nurses (ICN)
National Organization of Nurse Practitioner Faculties (NONPF)
American Association of Critical Care Nurses (AACN)
National Council of State Boards of Nursing (NCSBN)
We also have Nursing Instructor, Pediatric Nursing Assistant, and Nursing Care Coordinator jobs reports.
Common Important Terms
Clinical Simulation. A learning tool that uses technology to recreate real-life situations for nursing students so they can gain experience without putting patients at risk.
Clinical Reasoning. The process of analyzing patient data to make evidence-based decisions about treatment plans.
Problem-based Learning. A type of learning approach in which students are presented with a problem, and then must research, analyze, and solve it.
Lecture. A teaching method that involves the instructor presenting material while students take notes and ask questions.
Case Study. A type of learning method that involves students studying an actual patient case in order to gain experience in diagnosing and treating medical conditions.
Mentorship. A type of relationship between a more experienced nurse educator and a student or new nurse, in which the mentor provides guidance and support.
Critical Thinking. The ability to analyze a situation, evaluate evidence, and draw logical conclusions.
Interprofessional Education. A type of learning approach in which healthcare professionals from different disciplines work together to improve patient outcomes.
Frequently Asked Questions
What is the average salary for a Nursing Educator?
According to PayScale, the average salary for a Nursing Educator is $62,574 per year.
What qualifications are required to become a Nursing Educator?
To become a Nursing Educator, one must typically possess a Master's degree in Nursing (MSN) or a Doctor of Nursing Practice (DNP) degree.
What tasks are typically performed by a Nursing Educator?
The primary role of a Nursing Educator is to develop and facilitate the educational curricula for nursing students. Tasks may include teaching classes, grading assignments, providing clinical oversight, and conducting research.
What is the job outlook for Nursing Educators?
The job outlook for Nursing Educators is very positive. The U.S. Bureau of Labor Statistics (BLS) estimates that employment of nursing instructors and teachers will grow 15% between 2019 and 2029.
What type of environment do Nursing Educators typically work in?
Nursing Educators typically work in educational institutions such as colleges, universities, and healthcare facilities. They may also be employed as consultants or advisors in the healthcare industry.
What are jobs related with Nursing Educator?
Web Resources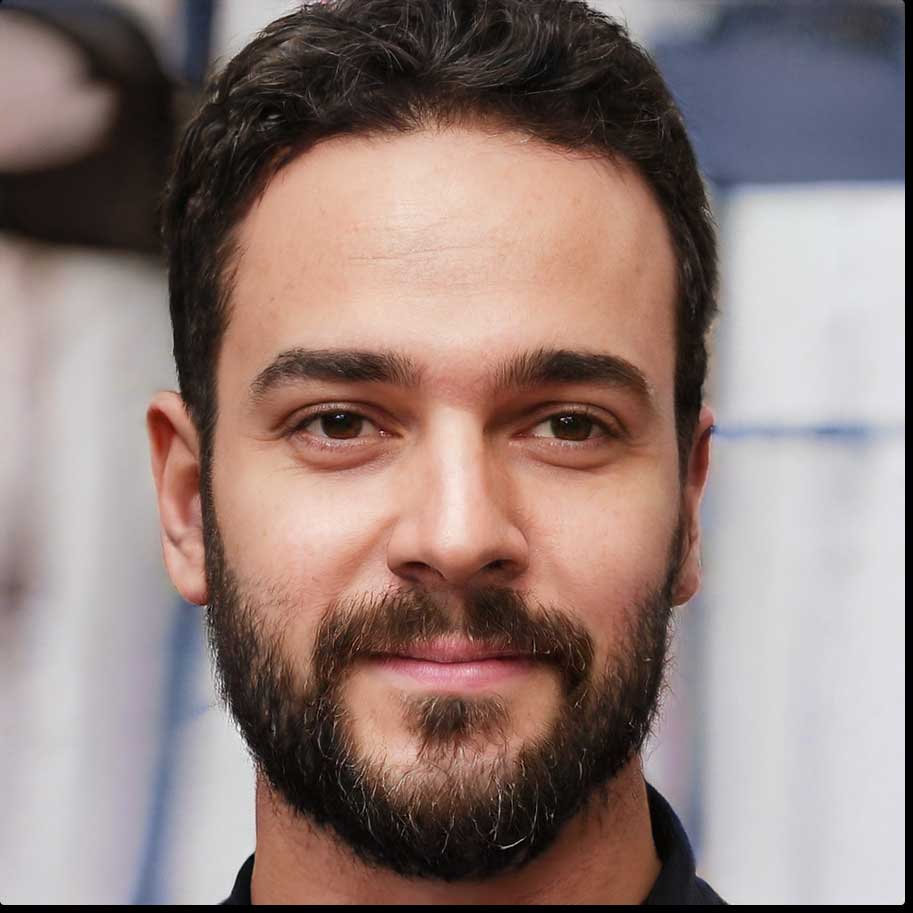 Reviewed & Published by Albert
Submitted by our contributor
Nursing Category