One of the key roles of a nursing instructor is to ensure that students are well-prepared to face the challenges of the healthcare industry. To do this, they must facilitate learning by creating an environment where students can explore and understand the principles and practices of nursing. This includes developing teaching plans and providing lectures, demonstrations, and hands-on activities that help students understand the topics.
As a result, nursing instructors can have a significant impact on the quality of care provided to individuals and communities. With their guidance, students gain important knowledge in areas such as anatomy, physiology, pharmacology, and medical ethics, which allows them to become competent and compassionate healthcare professionals.
Steps How to Become
Earn a Bachelor of Science in Nursing (BSN) Degree. To become a nursing instructor, one must first earn a BSN degree from an accredited college or university. This typically takes four years of full-time study and includes courses in biology, anatomy, physiology, chemistry, nutrition, and pharmacology.
Become Licensed as a Registered Nurse (RN). After completing the BSN degree program, graduates must become licensed as an RN. This typically requires passing the NCLEX-RN exam, which is administered by the National Council of State Boards of Nursing.
Obtain Work Experience as an RN. Most nursing instructors have several years of experience working as an RN. During this time, they gain experience in patient care, medical terminology, and other topics related to nursing.
Earn a Master of Science in Nursing (MSN) Degree. After gaining experience as an RN, one may pursue an MSN degree. This typically takes two years of full-time study and includes courses in healthcare policy, nursing research, and teaching methods.
Become Certified as a Nursing Instructor. After earning the MSN degree, graduates must become certified as a nursing instructor. This typically requires passing an exam administered by the National League for Nursing.
Find Employment as a Nursing Instructor. Once certified as a nursing instructor, one must find employment as a nursing instructor in an accredited college or university. Many nursing instructors also work in hospitals and other healthcare facilities.
The key to having reliable and qualified nursing instructors is having rigorous selection criteria and comprehensive training programs. Before hiring a nursing instructor, employers should consider factors such as the applicant's educational level, professional experience, and teaching ability. having a thorough background check of all applicants is essential in order to ensure that only those with the necessary qualifications are hired.
Once a candidate has been selected, the nursing instructor should be given thorough training and assessment before being allowed to teach. This includes ensuring that they have the proper knowledge and skills for teaching in a nursing environment. Furthermore, having continuous training programs for all instructors is beneficial in order to stay up-to-date with the most current nursing practices.
By following these guidelines, employers can ensure that they are hiring only the most reliable and qualified nursing instructors.
You may want to check Home Health Nursing Coordinator, Nursing Aide, and Advanced Practice Nursing Provider for alternative.
Job Description
Develop lesson plans and instructional materials for nursing courses.
Teach nursing courses in classroom, laboratory, and clinical settings.
Provide guidance and feedback to students throughout the course of their studies.
Evaluate student performance, using tests and other assessments.
Monitor and document student progress and provide feedback to students.
Facilitate problem-solving activities to enhance student learning.
Develop and maintain relationships with clinical sites to ensure students have access to adequate clinical experiences.
Participate in professional development activities to stay current on nursing trends and topics.
Keep abreast of instructional technology trends and implement effective teaching strategies accordingly.
Maintain records and reports of student evaluations, grades, and attendance.
Skills and Competencies to Have
Clinical expertise in nursing.
Knowledge and understanding of the nursing process.
Ability to motivate and mentor students.
Excellent verbal and written communication skills.
Ability to create and use innovative teaching methods.
Knowledge of current nursing trends and best practices.
Knowledge of educational assessment and evaluation techniques.
Knowledge and ability to use educational technology.
Ability to provide guidance on clinical experiences.
Ability to create a positive, respectful learning environment.
Good communication is essential for a successful nursing instructor. By listening carefully to their students, instructors can understand the needs of their learners and provide individualized instruction. Furthermore, strong verbal and written communication skills allow instructors to explain complicated medical concepts in an understandable way.
Instructors should also be able to use different teaching techniques to engage students and promote learning. the ability to manage their time efficiently and use effective problem solving strategies is important for instructors to ensure that their students receive quality instruction. Finally, the most important skill for a successful nursing instructor is the ability to foster a positive learning environment by being patient, kind, and supportive.
All of these skills are necessary for a nursing instructor to be successful and help their students reach their full potential.
Director of Nursing Services, Nursing Care Coordinator, and Surgical Nursing Technician are related jobs you may like.
Frequent Interview Questions
What experience do you have as a Nursing Instructor?
What strategies do you use to engage and motivate students in the classroom?
How do you ensure that your teaching content is up-to-date and accurate?
How do you handle difficult student behavior or academic issues?
What methods do you use to assess student learning?
Describe a lesson or project that you have designed and implemented in the past.
What strategies do you use to ensure that students comprehend the material?
How do you incorporate technology into the classroom?
How do you stay current with changes in nursing practices and procedures?
How have you collaborated with other departments or instructors to improve student outcomes?
Common Tools in Industry
Online Learning Platforms. A platform that can be used to provide online courses, lectures and resources to students. (e. g. Canvas, Blackboard).
Lecture Capture Software. Software used to record lectures for students to review later. (e. g. Panopto, TechSmith).
Assessment Tools. Software used to create and grade assessments for students. (e. g. Moodle, ExamSoft).
Virtual Classroom Software. Software used to connect instructors and students in an online learning environment. (e. g. Zoom, Adobe Connect).
Collaboration Tools. Software used to facilitate collaboration among students and instructors. (e. g. Google Docs, Slack).
Video Conferencing Software. Software used to facilitate video calls and meetings between instructors and students. (e. g. Skype, Google Hangouts).
Communication Platforms. Platforms used to facilitate communication between instructors and students. (e. g. Email, Discussion Boards).
Professional Organizations to Know
American Nurses Association (ANA)
National League for Nursing (NLN)
American Association of Colleges of Nursing (AACN)
National Organization for Associate Degree Nursing (NOADN)
American Association of Critical-Care Nurses (AACN)
American Organization of Nurse Executives (AONE)
National Association of Clinical Nurse Specialists (NACNS)
Sigma Theta Tau International (STTI)
Association of periOperative Registered Nurses (AORN)
International Council of Nurses (ICN)
We also have Nursing Manager, Pediatric Nursing Assistant, and Geriatric Nursing Assistant jobs reports.
Common Important Terms
Clinical Nursing. Refers to the practice of nursing that occurs within a health care setting and involves direct patient care.
Fundamentals of Nursing. The basic principles and skills that nurses need to provide quality care to patients.
Evidence-Based Nursing Practice. Nursing practice based on scientific evidence, research, and best practices.
Patient Safety. The prevention of harm to patients resulting from medical care.
Health Promotion. The process of helping individuals and communities to improve their health and well-being.
Professionalism. The practice of ethical, professional, and compassionate care.
Leadership in Nursing. The ability to influence and motivate others to work together towards common goals.
Communication in Nursing. The ability to effectively communicate with patients and other healthcare providers.
Quality Improvement. A system of approaches that strive to improve the quality of care provided to patients.
Research in Nursing. The study of healthcare issues and the application of research findings to improve patient care and outcomes.
Frequently Asked Questions
What is the average salary of a Nursing Instructor?
According to PayScale, the median salary for a Nursing Instructor is $57,890 per year.
What qualifications are required to become a Nursing Instructor?
Generally, a minimum of a Masters degree in Nursing or a related field is required to become a Nursing Instructor. Additionally, most employers require experience in a clinical setting.
What responsibilities does a Nursing Instructor have?
A Nursing Instructor is responsible for teaching nursing courses, developing curricula, and evaluating students. They also may be responsible for advising and mentoring students, conducting research, and participating in professional development activities.
How many hours does a Nursing Instructor typically work?
The number of hours worked by a Nursing Instructor varies depending on the institution and the instructor's position. In many cases, instructors will have both a teaching and administrative load which can require up to 40 hours per week.
What is the job outlook for Nursing Instructors?
The Bureau of Labor Statistics estimates that job growth for Nursing Instructors will increase 16% between 2018 and 2028. This growth is faster than the average for all occupations.
What are jobs related with Nursing Instructor?
Web Resources
How to Become a Nursing Instructor | AdventHealth University www.ahu.edu
Nursing Instructor - eicc.edu eicc.edu
A Guide to Online Nursing Instructor Jobs - Aspen University www.aspen.edu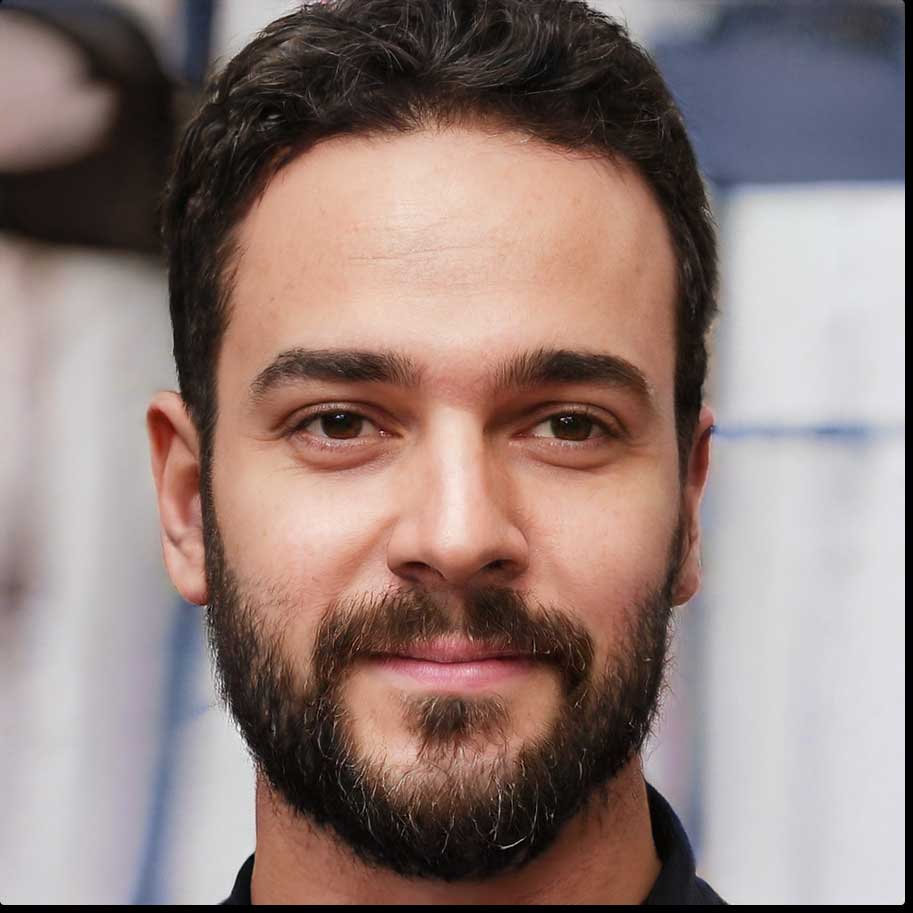 Reviewed & Published by Albert
Submitted by our contributor
Nursing Category