The Life Science Project Manager has become increasingly important in the field of medical research. As medical research becomes more complex and costly, the need for a skilled and experienced project manager has grown exponentially. This is because the project manager is responsible for the successful completion of research projects, which includes overseeing a variety of tasks such as budget management, personnel management, data collection and analysis, and reporting.
Furthermore, they must be able to effectively communicate with stakeholders, such as medical professionals, funding organizations, and other research teams, in order to ensure that projects are completed on time and within budget. By managing these tasks, the Life Science Project Manager can help ensure that a project is completed successfully, resulting in improved patient outcomes and increased productivity for medical research.
Steps How to Become
Obtain a Bachelor's Degree in Life Sciences. A bachelor's degree in a life science field, such as biology, biochemistry, or molecular biology, is the minimum educational requirement to become a life science project manager.
Gain Work Experience. Most employers prefer that life science project managers have at least three years of work experience in the field. This could include experience as a lab technician, research assistant, or related position.
Obtain Certification. It is not required to become a life science project manager, but obtaining certification can give you an edge over other candidates. The Association for Clinical Research Professionals (ACRP) offers a Certified Clinical Research Associate (CCRA) program.
Pursue an Advanced Degree. Obtaining a master's degree in a life science field can help you stand out from the competition. An advanced degree will give you the skills and knowledge to better understand complex scientific concepts and lead projects effectively.
Network. Networking is a critical aspect of any job search, and the life sciences field is no exception. Attend industry events, join professional organizations, and make connections with professionals in the field to increase your visibility and find potential job opportunities.
Learn Project Management Skills. Formal project management training will give you the skills and knowledge to effectively manage a life science project. Courses in project management, budgeting, scheduling, and more will help you become a successful life science project manager.
Many life science projects require careful planning and efficient execution in order to be successful. Proper resource allocation, effective communication, and thorough research are all key components to ensure that the project runs smoothly. Resource allocation involves considering the cost and availability of materials, personnel, and other resources necessary to complete the project.
Effective communication includes keeping all parties involved informed of progress and changes, as well as addressing potential issues before they become major problems. Finally, thorough research is necessary to ensure that the project is viable, that it meets all regulatory requirements, and that it will be successful in achieving its objectives. When these elements are properly managed, the likelihood of a successful life science project increases significantly.
You may want to check Life Support Engineer, Life Sciences Product Manager, and Life Sciences Marketing Manager for alternative.
Job Description
Monitor project progress and coordinate activities to ensure goals and timelines are met.
Develop project plans and manage resources to ensure efficient completion of projects.
Work closely with stakeholders to ensure project objectives are clearly understood and met.
Identify and manage risks associated with projects and develop mitigation strategies.
Provide technical guidance and support to team members throughout the life cycle of a project.
Regularly report project status to senior management regarding scope, budget, timeline, and resources.
Lead cross-functional teams to define project requirements and deliverables.
Develop project budgets and track spending against budget targets.
Analyze data from experiments and develop appropriate recommendations for next steps.
Collaborate with outside vendors and contractors to ensure successful project completion.
Skills and Competencies to Have
Technical knowledge of life sciences and/or related fields.
Understanding of the principles and practice of project management.
Excellent communication, organizational, and interpersonal skills.
Ability to work independently and as part of a team.
Ability to prioritize tasks and manage multiple projects simultaneously.
Knowledge and skill with project management tools and software, including MS Project and other project management software.
Knowledge of regulatory requirements and quality assurance standards in the life sciences industry.
Knowledge of budgeting, financial analysis, and cost control techniques.
Problem-solving and decision-making abilities
Ability to interpret data and make informed decisions based on it.
Ability to work under pressure and meet tight deadlines.
Ability to develop and implement creative solutions to problems.
Strong research skills and understanding of scientific methods.
Ability to develop and deliver presentations.
Understanding of risk management, process improvement, and change management principles and practices.
Having the right project manager for a life science project is critical to its success. Good project managers must possess a wide range of skills, including strong communication and organizational skills, the ability to think critically and problem solve, and exceptional people management. They must also have an understanding of the life science industry, its processes and its stakeholders.
Good project managers must be able to effectively manage resources, as well as create and track project timelines to ensure that deadlines are met. Finally, excellent project managers will be able to effectively coordinate between all the relevant parties involved in the project, from research teams and clinical trial participants to pharmaceutical companies and regulatory bodies. All of these skills are essential for successful life science projects, and their absence can lead to costly delays or even project failure.
Lifeguard, Life Span Developmental Psychologist, and Life Safety Code Consultant are related jobs you may like.
Frequent Interview Questions
How would you define the role of a Life Science Project Manager?
What experience do you have in managing life science projects?
How do you ensure that projects are completed on time and within budget?
What strategies do you use to ensure successful project outcomes?
What challenges have you faced while managing life sciences projects?
How do you keep stakeholders informed of project progress?
What processes do you use to manage and track project milestones?
How do you ensure compliance with regulatory requirements on life science projects?
Describe a project you successfully managed and the challenges it presented.
What experience do you have working with cross-functional teams?
Common Tools in Industry
Microsoft Project. Microsoft Project is a project management software that helps project managers plan, track, and manage projects. It helps to create timelines, assign tasks and resources, and monitor progress. (eg: Create a timeline for a research project)
Asana. Asana is a cloud-based project and task management software that helps teams to organize, prioritize, and track projects. It allows teams to collaborate on tasks and projects in real-time. (eg: Assign tasks to members of your research team)
JIRA. JIRA is an issue tracking and project management platform designed to help teams plan, track, and release software projects. It provides a central repository to store and manage requirements and tasks associated with a project. (eg: Track progress of data collection for a research project)
Trello. Trello is an online collaboration tool that helps organize tasks into boards and lists, allowing teams to easily keep track of progress on a project. (eg: Create an online board for managing a research project)
Smartsheet. Smartsheet is a cloud-based collaboration and work management platform that helps teams organize tasks and track progress on projects. It enables users to create interactive dashboards and Gantt charts to visualize progress. (eg: Create a Gantt chart for a research project)
Professional Organizations to Know
The American Association for the Advancement of Science (AAAS)
The American Society for Cell Biology (ASCB)
The Biophysical Society
The American Institute of Biological Sciences (AIBS)
The Association of Biomolecular Resource Facilities (ABRF)
The Federation of American Societies for Experimental Biology (FASEB)
The International Council for Science (ICSU)
The International Society for Computational Biology (ISCB)
The Society for Developmental Biology (SDB)
The Society for In Vitro Biology (SIVB)
We also have Life Science Laboratory Technician, Life Cycle Logistics Specialist, and Life Sciences Business Development Manager jobs reports.
Common Important Terms
Project Management. The process of planning, organizing, and managing resources to bring about the successful completion of a project.
Product Development. The process of creating a new product or service for the market.
Regulatory Affairs. The collection and interpretation of laws, regulations, and guidelines that affect the production, distribution, and sale of products and services.
Quality Assurance. A process used to ensure that products and services meet certain quality standards.
Clinical Trials. Tests performed on humans to determine the safety, efficacy, and effectiveness of a drug, device, or other treatment.
Good Manufacturing Practices (GMPs). Regulations that set standards for the manufacturing and packaging of products, including those related to food, drugs, and medical devices.
Intellectual Property. Legal rights granted to protect inventions and creative works such as books, songs, movies, computer software, and more.
Risk Management. A process used to identify, monitor, and control potential risks associated with a project.
Frequently Asked Questions
What is the role of a Life Science Project Manager?
A Life Science Project Manager is responsible for leading and managing projects related to the life sciences, such as research projects, clinical trials, product development, and other initiatives. They are responsible for overseeing the project from start to finish, including budgeting, scheduling, and coordinating with stakeholders.
What qualifications are needed to be a Life Science Project Manager?
To become a Life Science Project Manager, individuals should have a bachelor's degree in a life science-related field, such as biology or biochemistry. Additionally, experience in project management and knowledge of the life sciences industry is beneficial.
What skills are important for a Life Science Project Manager?
Life Science Project Managers should possess strong organizational, problem-solving, and communication skills. Additionally, they should have an understanding of project management techniques such as budgeting, scheduling, and risk management.
How much does a Life Science Project Manager make?
The salary of a Life Science Project Manager can vary depending on the size of the company and the scope of the project. According to Payscale, the average salary for a Life Science Project Manager is $77,188 per year.
What is the job outlook for a Life Science Project Manager?
The job outlook for Life Science Project Managers is positive. As demand increases for new medical technologies and treatments, the need for experienced project managers in the life sciences industry will rise.
What are jobs related with Life Science Project Manager?
Web Resources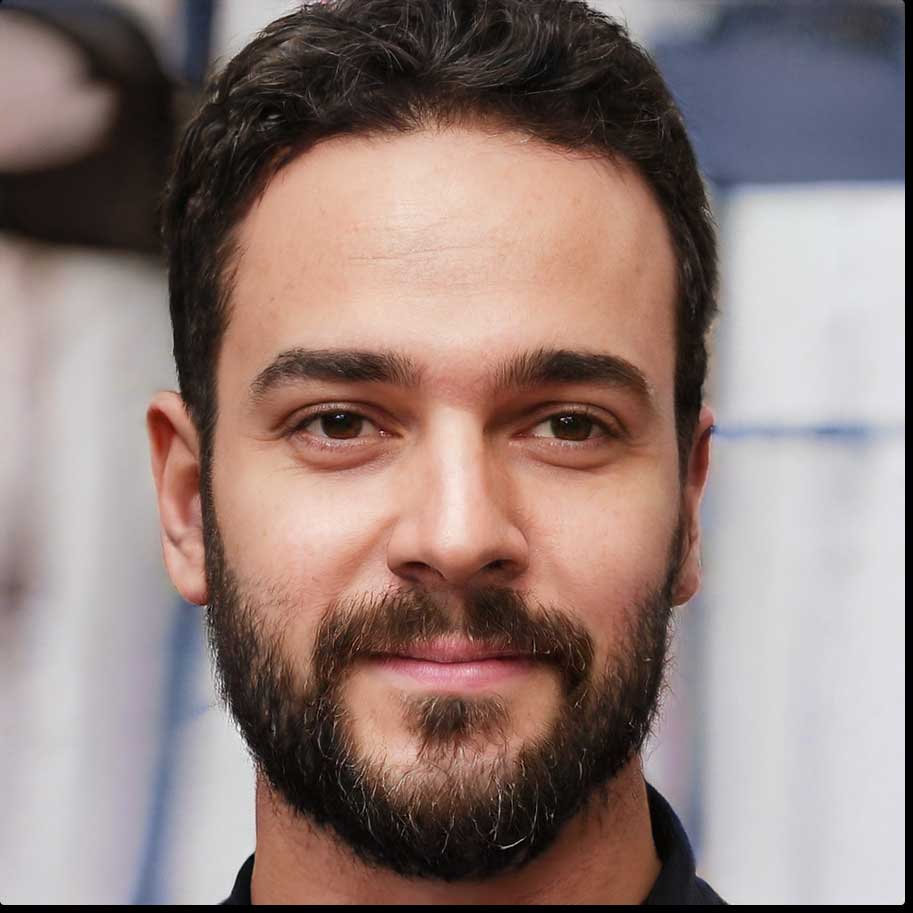 Reviewed & Published by Albert
Submitted by our contributor
Life Category