Causing a person to not have life or health insurance can have serious repercussions. Not having the proper coverage can lead to financial hardship if a person is faced with an unexpected medical emergency or death. For example, if an uninsured person is involved in an accident and needs medical attention, they may be left with large medical bills that they are unable to pay.
without life insurance, their family may be left without the financial support they need in the event of the policyholder's death. Life and health insurance agents can help people understand the importance of having the necessary coverage and provide options to help them find the best coverage for their individual needs.
Steps How to Become
Meet Requirements. To become a life and health insurance agent, you must first meet the requirements for licensure in your state. Requirements may include completing a certain number of education credits, passing an exam, and/or having prior experience in the field.
Complete Pre-Licensing Course. Most states require that you complete a pre-licensing course in order to become a life and health insurance agent. This course will provide you with the knowledge and skills necessary to be successful in the field.
Pass Exam. After you have completed the pre-licensing course, you will need to pass a state-administered exam. This exam will test your knowledge of the principles of life and health insurance and other related topics.
Apply for License. Once you have passed the exam, you will need to apply for a license with your state's insurance department. You will need to submit an application, pay any necessary fees, and provide proof of your completion of the pre-licensing course.
Find a Job. Once you have been licensed, you can begin looking for a job as a life and health insurance agent. You may find opportunities with an established agency or start your own business.
Stay Up-to-Date. Once you have started your career, it is important to stay up-to-date on changes in the industry. This can be done by attending seminars and courses, reading industry magazines and newsletters, and networking with other agents.
Becoming a successful and qualified Life and Health Insurance Agent requires dedication and hard work. One must gain knowledge about the industry, obtain the necessary certifications and licenses, and develop strong communication and interpersonal skills. Knowledge of life and health insurance is essential in order to understand the different policies and their benefits, as well as the risks associated with them.
Obtaining an insurance license is necessary to be able to practice as an agent, and this requires passing a state licensing exam. Furthermore, developing communication and interpersonal skills is important in order to effectively explain the various policies to potential customers, build relationships with clients, and negotiate favorable rates for them. Having these skills can help an agent acquire more customers and generate more business.
these qualities are essential for a Life and Health Insurance Agent to be successful and qualified in their field.
You may want to check Life Cycle Logistician, Life Sciences Business Development Manager, and Life Sciences Sales Representative for alternative.
Job Description
Develop and maintain relationships with clients to understand their current and future insurance needs.
Advise clients on insurance coverage options, rates, and risks.
Explain the benefits and drawbacks of various insurance policies.
Identify and recommend solutions to manage financial risks and protect clients' assets.
Review current insurance policies to ensure coverage is up-to-date and accurate.
Negotiate with insurance companies on behalf of clients to obtain the best coverage.
Analyze data to determine the likelihood of losses, and develop strategies to minimize risk.
Process claims and handle customer inquiries or complaints in a timely manner.
Stay up-to-date on industry trends, regulations, and best practices.
Prepare reports, presentations, and other materials as needed.
Skills and Competencies to Have
Strong analytical, problem solving, and decision-making skills
Knowledge of insurance laws and regulations
Exceptional communication and customer service skills
Ability to explain complicated insurance policies and procedures in an understandable way
Ability to work independently and in a team environment
Proficiency in MS Office applications (Word, Excel, PowerPoint)
Ability to develop and maintain relationships with clients
Ability to utilize various software programs to manage customer data and accounts
Knowledge of insurance products and services
Knowledge of business operations and finance
Ability to identify customer needs and recommend suitable solutions
Ability to analyze financial statements and other documents
Understanding of risk management principles and practices
Having knowledge of the insurance industry and an understanding of the products offered is an essential skill for a successful life and health insurance agent. This includes having a comprehensive understanding of the different types of coverage available, such as life, disability, long-term care, and health insurance, as well as the different riders associated with them. Possessing a thorough understanding of the legal aspects of selling insurance is also important, as well as the ability to explain complex concepts in an easy-to-understand way.
Furthermore, the ability to build trust with clients and maintain relationships is key in order to ensure repeat customers. Finally, being able to navigate technology, such as mobile apps or web-based customer portals, is becoming increasingly important in the modern world. All of these skills are essential for a successful life and health insurance agent.
Life Science Regulatory Affairs Specialist, Life Support Engineer, and Life Sciences Marketing Manager are related jobs you may like.
Frequent Interview Questions
What makes you the best candidate for this Life and Health Insurance Agent position?
How would you handle a customer who is difficult to work with?
What is your experience with policy writing and underwriting?
How do you stay up to date on the latest changes in life and health insurance regulations?
What techniques do you use to educate clients on life and health insurance products?
Describe a successful insurance sale that you have closed.
How do you ensure that customers understand their policy and coverage options?
How do you build relationships with clients for repeat business?
What resources do you use to stay informed on insurance industry changes?
What strategies do you use to help clients select the best life and health insurance products for their needs?
Common Tools in Industry
Policy Management Software. A software used to organize and track insurance policies, as well as provide data on customer demographics and policies. (eg: Applied Epic)
Actuarial Software. Software used to analyze and model the financial risks associated with providing insurance coverage. (eg: Prophet)
Underwriting Software. Software used to assess the risk of providing insurance coverage to a customer by analyzing their financial history and other factors. (eg: Guidewire)
Risk Management Software. Software used to identify, analyze, and manage risks associated with providing insurance coverage. (eg: Riskonnect)
Claims Processing Software. Software used to process insurance claims quickly and accurately. (eg: ClaimVantage)
Customer Relationship Management (CRM) Software. Software used to build relationships with customers by managing customer interactions and understanding customer behavior. (eg: Salesforce)
Professional Organizations to Know
National Association of Insurance and Financial Advisors (NAIFA)
American College of Financial Services
American Society of Pension Professionals and Actuaries (ASPPA)
Society of Financial Service Professionals
National Association of Health Underwriters (NAHU)
Association of British Insurers (ABI)
Insurance Institute of America (IIA)
Life Insurance Marketing and Research Association (LIMRA)
Professional Insurance Agents (PIA)
Council of Insurance Agents and Brokers (CIAB)
We also have Life Science Technician, Life Skills Instructor, and Life Cycle Cost Analyst jobs reports.
Common Important Terms
Premium. The amount of money a policyholder pays to maintain their insurance policy.
Coverage. The amount and type of protection provided by an insurance policy.
Deductible. The amount that a policyholder must pay out-of-pocket before their insurance policy kicks in.
Policy Limits. The maximum amount the insurance company will pay out for a given policy.
Claims. A request made to an insurance company to receive payment for a covered loss or medical expense.
Underwriting. The process by which insurance companies evaluate risk and determine whether to accept or deny a policyholder.
Risk Assessment. The evaluation of a policyholder's potential for loss in order to determine their insurance rates.
Exclusions. Specific risks or losses that are not included in an insurance policy's coverage.
Actuarial Science. The use of mathematics, statistics, and financial theory to assess and manage risk in the insurance industry.
Broker. An individual or company that acts as an intermediary between an insurance company and a policyholder.
Frequently Asked Questions
What is a Life and Health Insurance Agent?
A Life and Health Insurance Agent is a licensed professional who provides advice and sells insurance policies that provide financial protection against losses due to death, illness, or injury.
What types of insurance can a Life and Health Insurance Agent offer?
Life and Health Insurance Agents can offer a variety of policies, including life insurance, health insurance, disability insurance, long-term care insurance, and annuities.
What qualifications are required to become a Life and Health Insurance Agent?
To become a licensed Life and Health Insurance Agent, individuals must typically complete pre-licensing education, pass a licensing exam, and fulfill any other requirements set by the state in which they wish to practice.
What duties does a Life and Health Insurance Agent typically perform?
Life and Health Insurance Agents typically advise clients on their insurance needs, provide quotes for different policies, process applications and paperwork, answer questions from clients, and assist in filing claims.
How much do Life and Health Insurance Agents typically earn?
The median annual salary for Life and Health Insurance Agents is approximately $50,600, according to the U.S. Bureau of Labor Statistics.
What are jobs related with Life and Health Insurance Agent?
Web Resources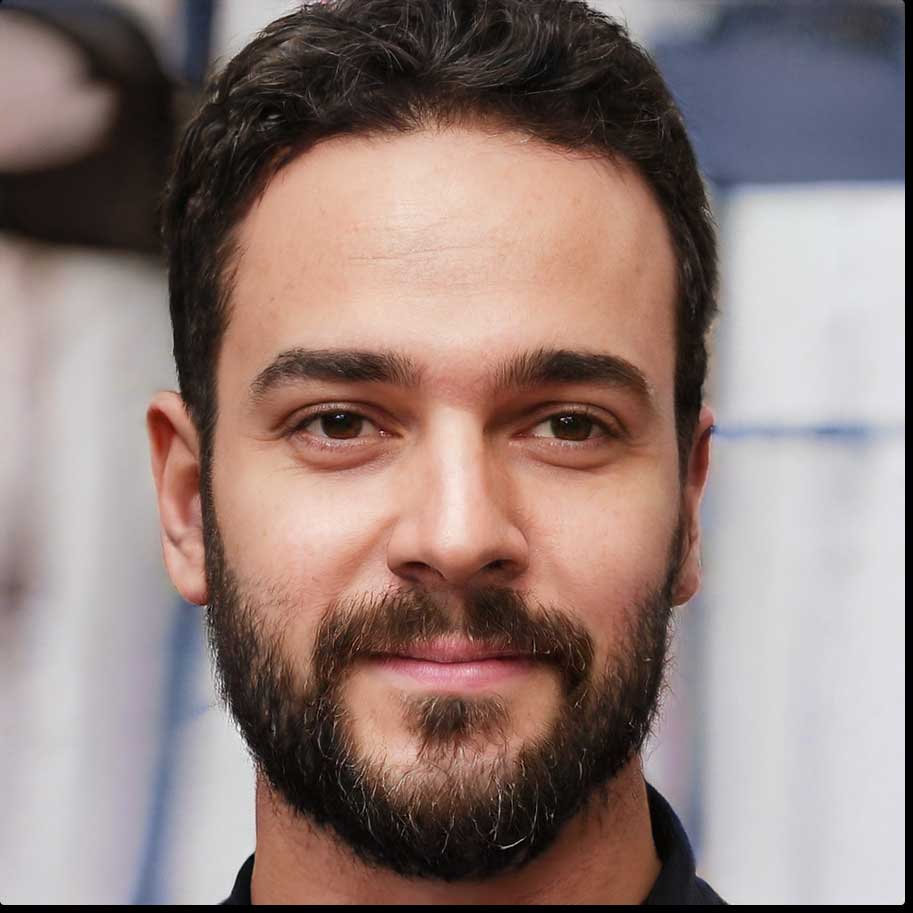 Reviewed & Published by Albert
Submitted by our contributor
Life Category