How to Be Automotive Service Writer
- Job Description, Skills, and Interview Questions
Oct 20, 2020 / 5 Minutes Read / By Albert
As the automotive service writer, it is important to determine the problem and then explain it in detail to the customer. The cause and effect of this process can be significant in ensuring the desired outcome is achieved. If the service writer accurately identifies the cause of the problem, they can provide an accurate estimate for the repair, which can save the customer both time and money.
Likewise, if the service writer fails to understand the cause, it may lead to ineffective repairs and increased customer dissatisfaction. Furthermore, it is essential for the writer to be knowledgeable about the various parts and techniques that go into the repair process in order to provide an accurate assessment and cost estimate. By understanding the cause and effect of the repair process, a service writer can ensure an optimal outcome for both the customer and the shop.
Steps How to Become
Obtain an Automotive Service Technician Certification. Most employers prefer to hire automotive service writers who have an Automotive Service Technician certification from an accredited program. This certification is typically obtained through a college or vocational school.
Have a Good Understanding of Automotive Services. A successful automotive service writer should have at least basic knowledge of automotive services and repairs. They should be able to answer customer questions about services offered and be familiar with industry terms.
Gain Work Experience in the Automotive Field. Many employers prefer to hire automotive service writers with previous experience in the field. Working as an automotive service technician or in a related field can provide valuable experience that can make you a more attractive candidate for the position.
Become Familiar with Automotive Software. Automotive service writers use software to enter customer information, order parts, and schedule services. Becoming familiar with the most common software used in the industry can help you stand out to potential employers.
Take a Course in Customer Service. Automotive service writers must have excellent customer service skills in order to successfully interact with customers and answer their questions. Taking a course in customer service can help you develop the necessary skills for the job.
Apply for Automotive Service Writer Positions. Once you have obtained the necessary certifications and experience, you can start applying for automotive service writer positions. Most employers post job listings online, so you can search for positions in your area. You can also contact local dealerships directly to inquire about open positions.
Staying ahead and efficient as an automotive service writer requires a variety of strategies. Implementing a customer focus management system helps to ensure that all customer inquiries are accurately tracked and addressed in a timely fashion. maintaining a well-organized system for keeping up with the work order schedule allows for efficient planning and execution of automotive services.
Furthermore, staying up-to-date on industry trends and new technologies can help to ensure that the most current and effective strategies are being used to complete jobs quickly and efficiently. By following these strategies, automotive service writers can stay ahead and be more efficient in their job.
You may want to check Automotive Parts Specialist, Automotive Service Manager, and Automotive Upholstery Technician for alternative.
Job Description
Greet customers and listen to their descriptions of issues with their vehicles.
Receive authorization from customers for diagnostic tests and repairs.
Estimate costs and time for repairs using parts and labor catalogs.
Explain estimates to customers in terms they can understand.
Create repair orders with detailed information about the work to be performed.
Confirm that all requested services are completed on the repair order.
Review completed work for accuracy and make adjustments as necessary.
Maintain service records for each vehicle in the shop's database.
Follow up with customers to ensure satisfaction with the service.
Keep up to date on the latest automotive technologies and repair procedures.
Skills and Competencies to Have
Excellent customer service skills
Ability to assess customer needs and recommend services
Knowledge of automotive repair and maintenance
Proficiency in computer-based automotive systems
Strong organizational and time management skills
Ability to explain technical information to non-technical customers
Ability to communicate effectively with customers and other staff members
Ability to multi-task and prioritize tasks in a fast-paced environment
Attention to detail
Knowledge of applicable laws, regulations, and safety standards
A successful automotive service writer must possess a variety of skills in order to be successful. Communication skills are essential, as the service writer needs to effectively communicate with customers, technicians, and other staff. The service writer should also have a basic understanding of automotive technology, so they can help customers understand what work needs to be done.
organizational skills are key, as the service writer needs to keep track of customer records, vehicle repair orders, and schedules. Finally, strong customer service skills are important, as the service writer needs to ensure that customers are satisfied with the services provided and that their vehicles are properly taken care of. Without these skills, the automotive service writer would not be able to effectively do their job and provide customers with optimal service.
Automotive Body Technician, Automotive Manager, and Automotive Parts Manager are related jobs you may like.
Frequent Interview Questions
What experience do you have in automotive repair and service?
How do you stay up to date on the latest industry trends and technology?
How do you handle customer complaints or difficult situations?
Describe a time when you had to demonstrate strong organizational skills.
What strategies do you use to prioritize tasks?
Describe a time when you had to work with a difficult customer.
How do you ensure accuracy when entering data into the computer system?
What do you think are the most important qualities of a successful service writer?
What is your experience with estimating repair costs and writing up repair orders?
How do you establish trust and rapport with customers?
Common Tools in Industry
Automotive Diagnostic Scanner. A device used to identify and diagnose problems in an automotive system. (e. g. Autel MaxiDiag Elite MD802)
Automotive Lift. A device used to raise a vehicle off the ground for easier access and repair. (e. g. BendPak XPR-10AS-168)
Impact Wrench. A tool used to loosen and tighten bolts and nuts quickly and easily. (e. g. Ingersoll Rand 2235TiMAX)
Socket Set. A set of tools used to drive and remove fasteners such as nuts and bolts. (e. g. Stanley 92-839 Black Chrome)
Electric Multi-Meter. A device used to test electrical circuits and components. (e. g. Klein Tools MM1000)
Air Compressor. A device used to supply air under pressure for pneumatic tools. (e. g. DeWalt D55146)
Jack Stand. A device used to support a vehicle when it is lifted off the ground with a jack. (e. g. Torin Big Red T43002A)
Tool Chest. A box or chest with drawers used to store tools and equipment. (e. g. Craftsman 26-inch 4-Drawer)
Professional Organizations to Know
Automotive Service Association (ASA)
Society of Automotive Engineers (SAE)
Automotive Aftermarket Industry Association (AAIA)
National Institute for Automotive Service Excellence (ASE)
Automotive Management Institute (AMI)
North American Council of Automotive Teachers (NACAT)
Vehicle Service Professionals (VSP)
Automotive Service Industry Association (ASIA)
Automotive Oil Change Association (AOCA)
Tire Industry Association (TIA)
We also have Automotive Service Advisor, Automotive Sales Representative, and Automotive Technician Apprentice jobs reports.
Common Important Terms
Automotive Technician. A professional who is responsible for inspecting, diagnosing, and repairing automotive vehicles.
Vehicle Maintenance. The act of performing regular inspections and repairs on a vehicle to keep it in good working condition.
Service Order. An order from the customer to the automotive service writer regarding the specific services requested.
Estimate. An estimate of the cost to repair or service a vehicle based on the information provided by the customer.
Parts Ordering. The process of ordering and purchasing parts required for the repair or service of a vehicle.
Diagnostic Testing. The process of testing a vehicle to determine its mechanical and electrical issues.
Warranty Claims. Claims made by customers against manufacturers for repair or replacement of defective products or parts.
Parts Catalogs. A catalog of parts used in the repair and service of vehicles, including part numbers, descriptions, and prices.
Vehicle History. A record of all repairs, services, and maintenance performed on a vehicle over its lifetime.
Scheduling. The process of scheduling appointments with customers for service and repair of their vehicles.
Frequently Asked Questions
What qualifications are needed to become an Automotive Service Writer?
Automotive Service Writers typically need at least a high school diploma or equivalent, and experience in the automotive industry is helpful. Knowledge of automotive systems and procedures, strong customer service and communication skills, and basic computer skills are essential for the job.
What duties are typically performed by an Automotive Service Writer?
Automotive Service Writers typically greet customers, listen to their concerns about their vehicle, write up a work order for the service or repair requested, estimate the cost and time for the job, discuss any additional services needed, and handle customer payments.
How much does an Automotive Service Writer typically earn?
According to the Bureau of Labor Statistics, as of May 2020, Automotive Service Writers earn an annual median salary of $38,380.
What type of environment do Automotive Service Writers typically work in?
Automotive Service Writers typically work in automotive repair shops, dealerships, and other related businesses. They work primarily indoors in comfortable environments.
Is certification available for Automotive Service Writers?
Yes, Automotive Service Excellence (ASE) offers certification exams for Automotive Service Writers. Passing these tests can demonstrate knowledge and expertise in the field, and can be beneficial when applying for employment.
What are jobs related with Automotive Service Writer?
Web Resources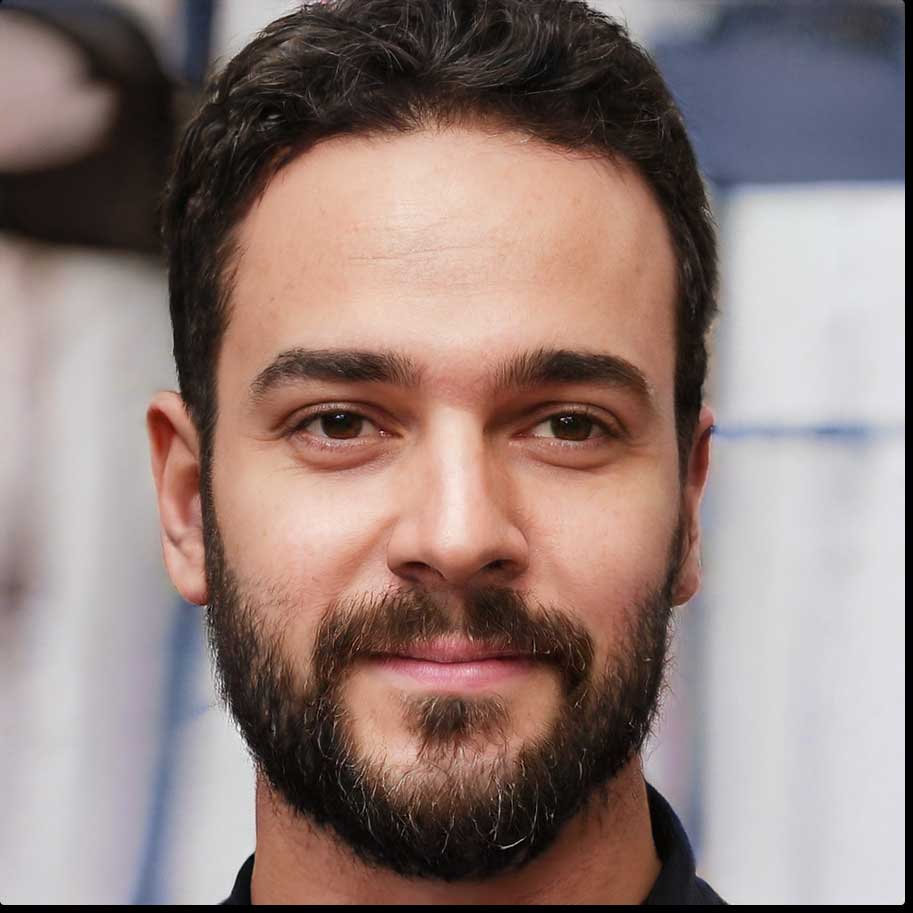 Reviewed & Published by Albert
Submitted by our contributor
Automotive Category