How to Be Automotive Sales Representative
- Job Description, Skills, and Interview Questions
Apr 16, 2021 / 5 Minutes Read / By Albert
The automotive sales industry is highly competitive and requires sales representatives to possess a deep understanding of the industry and its products. A successful automotive sales representative must be knowledgeable about the latest trends, advancements in technology, and the latest models. They must also have excellent customer service skills as they are the face of the dealership.
Having a deep understanding of the customer's needs, desires, and preferences is essential for success in this field. Automotive sales representatives must also have the ability to close deals quickly and accurately. The ability to negotiate, build rapport, and develop relationships with customers is crucial for success.
With the right combination of knowledge and skills, automotive sales representatives can achieve great success in their chosen field.
Steps How to Become
Earn a High School Diploma or GED. Most automotive sales representatives have at least a high school diploma or GED. This is an essential step for anyone interested in pursuing a career in automotive sales.
Get Automotive Sales Training and Education. Many employers prefer that their automotive sales representatives have some form of automotive sales training or education. There are several online programs available that can help you gain the knowledge and skills necessary for this job.
Obtain a Sales License. Depending on the state you live in, you may need to obtain a special sales license in order to legally sell cars. You can usually get this license from your state Department of Motor Vehicles or other licensing agency.
Enhance Your Customer Service Skills. Automotive sales representatives must have excellent customer service skills in order to be successful. It is important to stay friendly, courteous, and professional when interacting with customers.
Prepare Yourself for Interviews. If you want to become an automotive sales representative, you will likely need to go through several interviews. It is important to be prepared for each one by researching the company and having an understanding of the auto industry.
Get Hired. After you have completed the necessary steps, it is time to get hired! Many employers offer on-the-job training, so don't be discouraged if you don't have much experience. As long as you are willing to learn and have the necessary skills, you should be able to find a job as an automotive sales representative.
The success of a car dealership relies on the quality of its Automotive Sales Representatives. Finding reliable and qualified Sales Representatives is essential for providing quality customer service and generating sales. Companies that have a thorough hiring process, which includes background checks and in-depth interviews, are more likely to secure the best sales staff.
offering competitive salaries and benefits packages can help attract top talent. Once hired, continued training and development opportunities allow Sales Representatives to stay up-to-date on industry trends and best practices. By having reliable and qualified Automotive Sales Representatives, dealerships can increase customer satisfaction and build a reputation for excellence in the automotive industry.
You may want to check Automotive Parts Procurement Specialist, Automotive Manager, and Automotive Parts Manager for alternative.
Job Description
Greet customers and provide superior customer service throughout their shopping experience
Identify customer needs and recommend appropriate vehicles
Present vehicle features and benefits to customers
Answer customer questions about vehicle specifications, financing, and trade-ins
Negotiate prices and close sales
Follow up with customers after the sale to ensure customer satisfaction
Maintain accurate records of customer contacts and sales transactions
Stay up-to-date on industry trends, product knowledge, and competitor information
Maintain a neat and organized showroom
Participate in sales promotions and special events
Skills and Competencies to Have
Excellent communication, interpersonal and customer service skills
Ability to build relationships with clients
Knowledge of dealership sales processes and procedures
Ability to maintain accurate customer data
Understanding of automotive products and services
Proficiency in using computer software programs
Ability to negotiate and close deals
Ability to manage time and prioritize tasks
Ability to work independently as well as part of a team
Knowledge of inventory control systems and procedures
The Automotive Sales Representative must possess a variety of essential skills to be successful in their role. Most notably, this job requires excellent customer service skills, including the ability to actively listen to customers, provide solutions to their problems and build positive relationships. strong communication and negotiation skills are needed to persuade customers and close deals.
Automotive Sales Representatives must also be knowledgeable about the products they are selling, as well as industry trends, so they can provide accurate information to customers. Finally, having a good understanding of finance and marketing is helpful in creating effective sales strategies. To be a successful Automotive Sales Representative, all of these skills must be utilized in order to provide the highest quality of service to customers and drive sales.
Automotive Technician Trainer, Automotive Assembly Line Worker, and Automotive Service Advisor are related jobs you may like.
Frequent Interview Questions
What experience do you have in the automotive sales industry?
What traits do you possess that make you an effective automotive sales representative?
How do you handle customer objections or dissatisfaction?
How do you stay up to date on automotive industry trends?
What strategies do you use to close a sale?
Describe a time when you went above and beyond to meet customer needs.
What do you believe sets you apart from other automotive sales representatives?
How do you handle customer inquiries that you don't know the answer to?
Describe your experience working with customers of diverse backgrounds.
What do you think makes a successful automotive sales representative?
Common Tools in Industry
CRM Software. Customer Relationship Management software used to track customer interactions and sales opportunities. (eg: Salesforce)
Prospecting Tools. Software that allows sales representatives to find and contact potential customers. (eg: LeadFuze)
Automated Lead Generation. Software used to generate leads automatically from online sources. (eg: LeadGrabber Pro)
Lead Nurturing Platforms. Software that helps sales reps nurture leads with automated emails, personalized content, and more. (eg: ActiveCampaign)
Lead Scoring Tools. Software that helps sales reps prioritize leads based on their likelihood of becoming customers. (eg: LeadScore)
Quoting Software. Software that helps sales reps create professional and accurate quotes quickly. (eg: Quotient)
Sales Presentation Tools. Software that aids sales reps in creating engaging presentations and demos. (eg: Prezi)
Sales Analytics Tools. Software that helps sales reps track their performance, measure sales KPIs, and more. (eg: InsightSquared)
Professional Organizations to Know
National Automobile Dealers Association (NADA)
Specialty Equipment Market Association (SEMA)
Alliance of Automobile Manufacturers (AAM)
Automotive Aftermarket Industry Association (AAIA)
Automotive Service Association (ASA)
Automotive Retailers Association (ARA)
Automotive Management Institute (AMI)
Automotive Parts and Accessories Association (APAA)
Automotive Marketing and Management Association (AMMA)
Automotive Industry Action Group (AIAG)
We also have Automotive Parts Specialist, Automotive Upholstery Technician, and Automotive Estimator jobs reports.
Common Important Terms
Automotive Dealership. A business that sells and services new and used cars.
Customer Service. The process of ensuring customer satisfaction with a product or service.
Sales Quota. A predetermined amount of sales that must be achieved within a specific period of time.
Closing Ratio. A measure of how successful a salesperson is in converting leads into sales.
Prospecting. The process of finding potential customers to target for sales efforts.
Customer Acquisition. The process of convincing potential customers to purchase from a company.
Negotiation. A discussion between two or more parties that aims to reach an agreement on a particular issue.
Upselling. Suggesting additional products or services to customers in order to increase sales.
Follow-up. Contacting customers after a sale to ensure satisfaction and identify any additional needs.
Lead Generation. The process of identifying, attracting, and converting potential customers into paying customers.
Frequently Asked Questions
What qualifications are required to become an Automotive Sales Representative?
The minimum qualifications for becoming an Automotive Sales Representative typically include a high school diploma or equivalent and a valid driver's license.
What type of products do Automotive Sales Representatives typically sell?
Automotive Sales Representatives typically sell cars, trucks, and other motor vehicles and related services.
What are some of the duties of an Automotive Sales Representative?
The duties of an Automotive Sales Representative may include greeting customers, answering questions, providing information on current promotions, and completing paperwork related to sales transactions.
How much do Automotive Sales Representatives typically earn?
The average salary for Automotive Sales Representatives is approximately $44,000 per year.
What type of work environment do Automotive Sales Representatives typically work in?
Automotive Sales Representatives typically work in a dealership or showroom setting. They may also need to travel to visit customers and attend sales meetings.
What are jobs related with Automotive Sales Representative?
Web Resources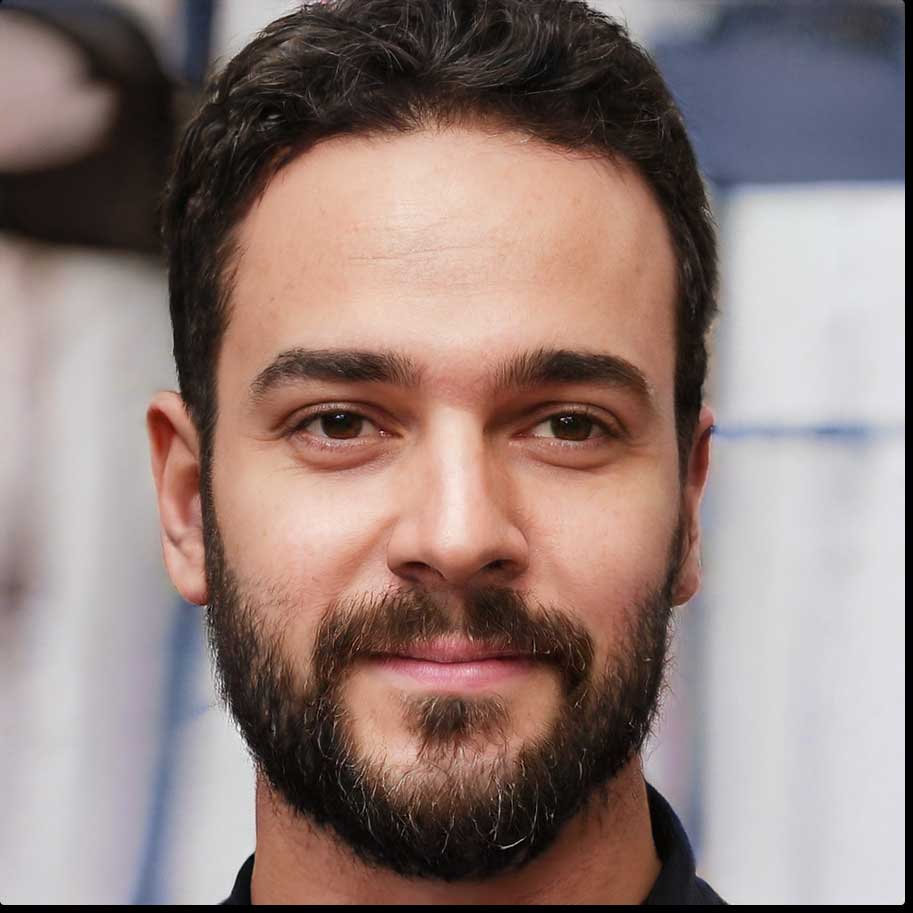 Reviewed & Published by Albert
Submitted by our contributor
Automotive Category