How to Be Automotive Service Advisor
- Job Description, Skills, and Interview Questions
Sep 7, 2023 / 5 Minutes Read / By Albert
As an Automotive Service Advisor, the responsibility of providing exceptional customer service is paramount. It is the advisor's job to listen to the customer, understand their needs, and provide them with the best solution. This is done by assessing the customer's vehicle and providing a detailed explanation of the work that needs to be done, including the cost and time estimates.
The advisor's job is to ensure that the customer is satisfied with the service they receive, as this can have a profound effect on their loyalty and future business. A successful automotive service advisor also needs to possess strong communication skills, to accurately convey complex technical information in an easy-to-understand manner. when customers are happy with the service they receive, it can lead to repeat business, increased profits and a strong reputation for the dealership.
Steps How to Become
Obtain a high school diploma or equivalent. Most employers prefer to hire automotive service advisors with a high school diploma or equivalent.
Consider enrolling in a postsecondary program. Many schools offer certificate and degree programs in automotive technology, which could be beneficial for aspiring service advisors.
Gain experience in the automotive industry. Auto service advisors typically need at least two years of experience working in the automotive industry before they can be considered for a position. Working as an automotive technician, mechanic, or in a related position would be beneficial.
Complete customer service training. Automotive service advisors must possess excellent customer service skills. Training programs in customer service are available through many organizations and could be beneficial for those interested in this field.
Obtain certification. Certification is not always required, but it can be beneficial for those looking to pursue a career in this field. Certifications are available through organizations such as the National Institute for Automotive Service Excellence (ASE).
Secure a position as an automotive service advisor. Many auto service advisors are employed by auto dealerships, repair shops, and other automotive-related businesses. Individuals may also find openings for automotive service advisors online or through professional networks.
The role of an Automotive Service Advisor is to provide reliable, knowledgeable and helpful assistance to customers looking for automotive repair and maintenance services. To play this role, it is important to possess a few key qualities, such as excellent communication skills, knowledge of automotive systems and processes, ability to problem solve and a strong commitment to customer service. Good communication skills are essential in order to accurately and clearly explain automotive services, prices and timelines to customers.
Knowledge of automotive systems and processes is essential in order to accurately diagnose problems and recommend solutions. Problem solving skills are necessary to analyze customer needs and determine the best course of action. Finally, a strong commitment to customer service is necessary to ensure customer satisfaction and loyalty.
When these qualities are combined, an Automotive Service Advisor can provide reliable and capable assistance to customers.
You may want to check Automotive Service Writer, Automotive Parts Specialist, and Automotive Upholstery Technician for alternative.
Job Description
Greet customers and determine the nature of their visit.
Answer customer questions and provide information on services or products.
Schedule service appointments and coordinate with technicians.
Record customer information, vehicle information, and services provided.
Perform basic diagnostic tests and interpret results.
Provide estimates and cost estimates for recommended services.
Explain technical diagnoses and required repairs to customers.
Follow up with customers to ensure satisfaction with services provided.
Resolve customer complaints and negotiate solutions.
Prepare customer invoices and accept payment for services.
Keep abreast of industry developments, new products, and services.
Perform administrative duties, such as filing paperwork and maintaining records.
Skills and Competencies to Have
Excellent customer service skills
Strong communication and interpersonal skills
Knowledge of automotive systems, parts, and services
Ability to diagnose and repair automotive problems
Ability to explain complex technical concepts in a simple and understandable way
Strong problem-solving skills
Computer literacy
Ability to multitask
Proficiency in using automotive service technology
Ability to work independently and as part of a team
Having strong communication skills is essential for success as an Automotive Service Advisor. The ability to listen and understand a customer's needs, explain technical information, and provide accurate advice are all key components of effective communication. Clear communication between the service advisor, customers, and the service technicians is paramount; it helps ensure that the customer's vehicle is serviced correctly and in a timely manner.
In addition, being organized and detail-oriented are critical skills for Automotive Service Advisors. Keeping accurate records of customer service requests, ordering parts and supplies, scheduling appointments, and following up with customers are all important tasks that require precision and attention to detail. Finally, Automotive Service Advisors need to be adept at problem-solving; they should be able to quickly identify potential issues and come up with creative solutions.
With these essential skills in place, Automotive Service Advisors can ensure the highest level of satisfaction for their customers.
Automotive Paint Technician, Automotive Assembly Line Worker, and Automotive Maintenance Technician are related jobs you may like.
Frequent Interview Questions
What experience do you have as an automotive service advisor?
How do you handle customer complaints about services or repairs?
What strategies do you use to build customer loyalty?
How familiar are you with automotive technologies and aftermarket parts?
What procedures do you follow to ensure accuracy in estimates and invoices?
What methods do you use to stay up-to-date on industry trends and regulations?
How do you prioritize customer service needs when faced with competing demands?
Describe a time when you successfully upsold a customer on an additional service.
What steps do you take to ensure customer satisfaction with repairs and services?
How would you handle a customer who is resistant to paying for a service they don't understand?
Common Tools in Industry
Diagnostic Computer. A computer used to diagnose vehicle problems. (eg: OBD-II scanner)
Air Compressor. A device used to pressurize air to power tools, such as impact wrenches. (eg: Ingersoll Rand)
Jacks and Stands. Mechanical devices used to raise vehicles off the ground and support them while they are being serviced. (eg: Low Profile Floor Jack)
Automotive Lifts. Specialized lifts used to raise cars and trucks off the ground for mechanical inspections or repairs. (eg: Two-Post Lift)
Wrenches. Hand tools used to tighten or loosen nuts and bolts on vehicles. (eg: Ratchet Wrench Set)
Socket Sets. A collection of sockets and extensions used to service cars and trucks. (eg: 1/4" & 3/8" Drive Socket Set)
Impact Tools. Power tools used to loosen or tighten hard-to-reach nuts and bolts. (eg: Cordless Impact Wrench)
Hoists. Heavy-duty tools used to lift engines and other large components out of vehicles. (eg: Electric Chain Hoist)
Ratchets and Screwdrivers. Hand tools used to remove and install screws on vehicles. (eg: Stubby Ratchet Set)
Specialty Tools. Specialized tools used to service specific vehicle components or systems. (eg: Fuel Pressure Tester)
Professional Organizations to Know
Automotive Service Association (ASA)
Automotive Aftermarket Industry Association (AAIA)
National Institute for Automotive Service Excellence (ASE)
Automotive Maintenance and Repair Association (AMRA)
Automotive Parts Remanufacturers Association (APRA)
Automotive Service Industry Association (ASIA)
International Automotive Technicians Network (iATN)
Automotive Women's Alliance Foundation (AWAF)
National Automobile Dealers Association (NADA)
Society of Automotive Engineers (SAE)
We also have Automotive Body Technician, Automotive Technician Apprentice, and Automotive Technician Trainer jobs reports.
Common Important Terms
Warranty Work. Work done on a vehicle that is covered by the manufacturer's warranty.
Diagnostics. The process of identifying and diagnosing a problem with a vehicle in order to determine the necessary repairs.
Maintenance Services. Regularly scheduled services designed to keep a vehicle in optimal condition, such as oil changes, tire rotations, and other tune-ups.
Vehicle Inspections. A thorough check-up of a vehicle to determine its overall condition.
Customer Service. Serving customers in a manner that meets their needs and expectations.
Parts Ordering. Obtaining the necessary parts to complete a vehicle repair.
Estimating. Calculating the cost of necessary repairs and services.
Automotive Technology. Knowledge of the latest vehicles, their systems, and components.
Problem Solving. Identifying and resolving issues with a vehicle in order to complete the repair.
Documentation. Recording the services performed on a vehicle and keeping accurate records of customer interactions.
Frequently Asked Questions
What duties does an Automotive Service Advisor typically perform?
An Automotive Service Advisor typically performs duties such as greeting customers, understanding customer needs and providing quotes on services, managing customer appointments, keeping records of customer vehicles and services, processing payments and helping customers with any questions they may have.
What qualifications are necessary to become an Automotive Service Advisor?
To become an Automotive Service Advisor, one must typically have a high school diploma or equivalent, experience with automotive service and repair processes, excellent customer service skills, and the ability to work with computers and other technological systems.
What physical characteristics are beneficial for Automotive Service Advisors?
Physical characteristics that can be beneficial for Automotive Service Advisors include being able to lift up to 50 pounds, having manual dexterity to work with tools and machinery, and having good vision to inspect vehicles.
What is the average salary for an Automotive Service Advisor?
The average salary for an Automotive Service Advisor is approximately $39,000 per year.
What types of certifications might be beneficial for Automotive Service Advisors?
Certifications that might be beneficial for Automotive Service Advisors include certifications from the National Institute for Automotive Service Excellence (ASE) or other automotive service-related certifications.
What are jobs related with Automotive Service Advisor?
Web Resources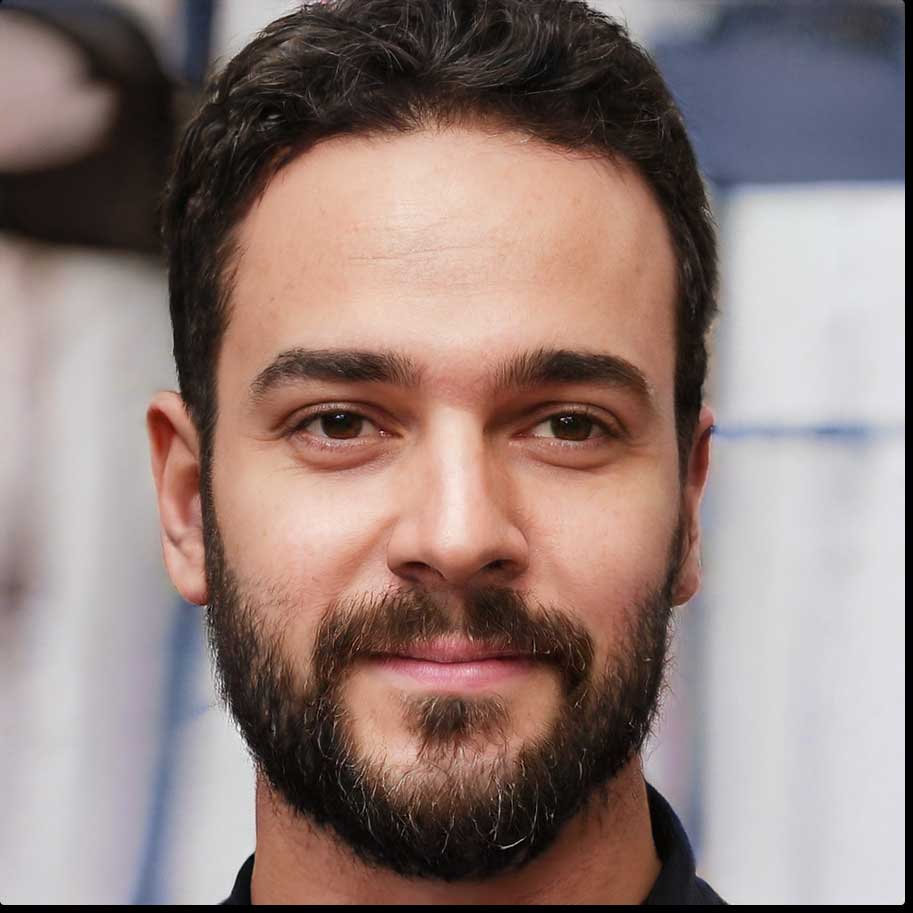 Reviewed & Published by Albert
Submitted by our contributor
Automotive Category