A Landscape Technician/Specialist is a professional responsible for the maintenance and beautification of outdoor areas. They are required to have an in-depth knowledge of horticulture and landscaping, as well as the necessary skills to carry out these tasks. This can include tree pruning, weed management, irrigation, and soil improvement.
As a result of their expertise, Landscape Technicians/Specialists ensure that outdoor spaces remain in pristine condition and are able to enhance their aesthetic value. their work helps protect the environment by reducing air and water pollution, preventing soil erosion, and preserving natural habitats.
Steps How to Become
Obtain a high school diploma or equivalent. While not required, some landscape technicians and specialists may have formal education in horticulture or another related field.
Pursue a certificate or degree in horticulture or landscape design. This can be done at a technical school, community college, or through an online program.
Get a job as a landscaper's assistant or groundskeeper's assistant. This will give you hands-on experience in the field as well as provide an opportunity to learn from experienced professionals.
Become certified in your area of specialty. Many states have certification programs for landscape technicians and specialists. The requirements vary from state to state, so be sure to research what is needed in your area.
Obtain a license if necessary. Depending on your state, you may need to obtain a license in order to practice as a landscape technician or specialist.
Continually update your knowledge and skills. The landscaping industry is constantly changing with new technologies and techniques being introduced all the time. In order to stay on top of the latest trends, it is important to stay up to date on the latest developments in the field.
Staying ahead and qualified as a Landscape Technician/Specialist requires a lot of dedication and commitment. First, it is important to keep up with industry trends and advancements by actively researching and staying informed. participating in professional organizations, attending seminars, and obtaining certifications can help to stay ahead of the competition.
Furthermore, developing relationships with vendors and suppliers can help to access the latest in tools, products, and services. Finally, staying current on industry knowledge through continuing education opportunities is essential for staying ahead and qualified as a Landscape Technician/Specialist. By following these steps, individuals can remain knowledgeable and up-to-date, ultimately helping to advance their career in the industry.
You may want to check Land Conservation Officer, Lands Resource Manager, and Lands Administrator for alternative.
Job Description
Maintain and repair landscape and hardscape elements, such as trees, shrubs, walls, patios, walkways, and other structures.
Maintain and repair irrigation systems and sprinkler heads.
Plant and cultivate flowers, trees, shrubs, and other vegetation.
Prune and trim trees, hedges, and shrubs.
Cut and edge grass and turf.
Control weeds and insects in turf and landscape areas.
Apply fertilizers, pesticides, and herbicides to maintain healthy plantings.
Monitor landscape for potential problems such as disease or insect infestation.
Assist with designing and installing new landscape projects.
Maintain records of maintenance tasks performed.
Work with other technicians to complete large-scale projects.
Operate a variety of power tools such as mowers, trimmers, blowers, and chainsaws.
Load and unload equipment and supplies from vehicles.
Skills and Competencies to Have
Knowledge of landscaping principles and techniques.
Ability to read and understand technical plans and drawings.
Proficient with the use of hand and power tools.
Knowledge of soil types and characteristics.
Ability to identify and diagnose landscape problems.
Ability to install a variety of landscape features such as trees, shrubs, grasses, and irrigation systems.
Knowledge of turf grass management practices.
Ability to operate and troubleshoot light construction equipment.
Experience with the installation and maintenance of hardscapes such as pavers, retaining walls, and outdoor lighting.
Knowledge of plant identification, pruning, fertilization, and pest control techniques.
Excellent communication skills with the ability to work effectively with clients and other professionals.
Ability to manage multiple projects and prioritize tasks.
Ability to work safely in all types of weather conditions.
Having the right skills as a Landscape Technician/Specialist is critical to success in the workplace. Having knowledge and experience in landscape design, installation and maintenance are essential components to the job. With this knowledge, technicians and specialists can identify, diagnose and solve any issues that arise in order to keep landscapes in good condition.
they must be able to work with a variety of tools, including lawn care equipment, irrigation systems, and landscape lighting. They must also be knowledgeable of plant types, soils, and pest control. Furthermore, they must be able to read and interpret blueprints and drawings and maintain accurate records of all projects.
Having the right skills will ensure that a technician or specialist has the necessary skills and knowledge to effectively perform their job and ensure the success of their clients.
Land Development Analyst, Land Restoration Manager, and Lands Surveyor are related jobs you may like.
Frequent Interview Questions
What experience do you have in the landscape industry?
What do you consider to be the most important elements of good landscape design?
How familiar are you with garden maintenance and landscaping tools?
How would you go about planning a custom landscape project?
Describe a recent project you completed that you are proud of.
What do you find most difficult about landscaping?
Are you comfortable working with a team or independently?
How do you handle customer complaints or grievances?
Do you have experience with irrigation systems?
What measures do you take to ensure safety while working onsite?
Common Tools in Industry
Pruning Shears. Used to trim and shape shrubs and small trees. (e. g. pruning a rose bush)
Chainsaw. Used to cut large branches and logs. (e. g. cutting up a fallen tree)
Sod Cutter. Used to cut and remove sod for landscaping purposes. (e. g. creating flower beds)
Rake. Used to spread mulch, gravel, and other materials. (e. g. creating a gravel path)
Shovel. Used to dig, move, and spread soil. (e. g. planting trees)
Edger. Used to create clean edges along pathways and flower beds. (e. g. trimming grass along a sidewalk)
Sprinkler System. Used to water larger areas of the landscape. (e. g. installing an irrigation system)
Wheelbarrow. Used to transport materials and tools throughout the landscape. (e. g. moving bags of mulch)
Blower. Used to clear leaves, debris, and other materials from the landscape. (e. g. cleaning up leaves from a lawn)
Hedge Trimmer. Used to shape and trim hedges and shrubs. (e. g. trimming a boxwood hedge)
Professional Organizations to Know
American Society of Landscape Architects (ASLA)
Professional Grounds Management Society (PGMS)
International Erosion Control Association (IECA)
International Association of Arboriculture (IAA)
National Association of Landscape Professionals (NALP)
American Horticultural Society (AHS)
Landscape Architecture Foundation (LAF)
American Society for Horticultural Science (ASHS)
International Society of Arboriculture (ISA)
Irrigation Association (IA)
We also have Land Acquisition Analyst, Land Use Attorney, and Landfill Manager jobs reports.
Common Important Terms
Landscape Design. The process of creating a plan for the layout and planting of outdoor spaces.
Plant Identification. The process of determining the identity of a species of plant based on physical characteristics.
Turfgrass Management. The practice of managing turfgrass areas, such as lawns, parks, and golf courses, for optimal health and appearance.
Soil Science. The study of soils, their physical and chemical properties, and their interaction with the environment.
Irrigation Systems. Systems used to provide water to landscapes, such as sprinklers and drip systems.
Pruning. The practice of removing dead or unwanted branches from trees and shrubs to promote healthy growth.
Landscape Maintenance. The practice of caring for landscapes by mowing, edging, weeding, mulching, and fertilizing.
Pest Control. The practice of controlling pests in landscapes through a variety of methods, such as chemical applications and biological controls.
Plant Cultivation. The practice of growing plants in gardens or greenhouses, including selecting the right species for the right environment and caring for them properly.
Landscape Architecture. The practice of designing outdoor spaces with an emphasis on aesthetics and function.
Frequently Asked Questions
Q1: What is a Landscape Technician/Specialist? A1: A Landscape Technician/Specialist is a professional responsible for designing, installing, and maintaining outdoor spaces such as gardens, lawns, parks, and other landscaping features. Q2: What skills are necessary to be a successful Landscape Technician/Specialist? A2: To be successful in this role, Landscape Technicians/Specialists should have a strong knowledge of horticulture, excellent communication skills, and the ability to work independently and as part of a team. They should also be familiar with tools and equipment used in landscaping and design, as well as be able to follow instructions accurately. Q3: What is the typical salary range for a Landscape Technician/Specialist? A3: The average salary for a Landscape Technician/Specialist ranges from $30,000 to $45,000 per year, depending on experience and location. Q4: What type of education is required to become a Landscape Technician/Specialist? A4: A high school diploma or equivalent is typically required to become a Landscape Technician/Specialist. Some employers may require additional certifications or specialized training. Q5: What types of jobs can a Landscape Technician/Specialist do? A5: A Landscape Technician/Specialist can design and install outdoor features such as gardens, lawns, pathways, retaining walls, patios, and decks. They can also provide maintenance services such as mowing, pruning, weeding, fertilizing, and applying pest and weed control.
What are jobs related with Landscape Technician/Specialist?
Web Resources
Landscape Service Technician, Career Pathway … www.pcc.edu
Tri-C Landscape Technician Certificate Program at Tri-C: … www.tri-c.edu
Landscape Horticulture Technician | Western Technical College www.westerntc.edu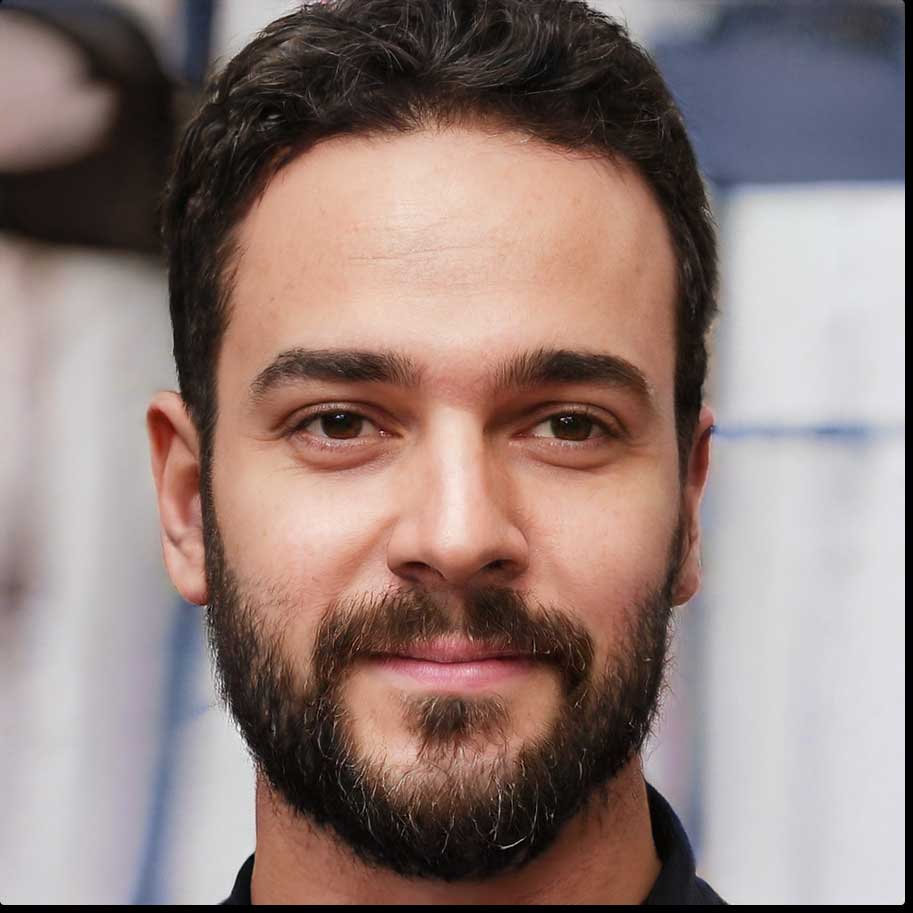 Reviewed & Published by Albert
Submitted by our contributor
Land Category