Urban development often brings a variety of complex legal issues related to land use. Land use attorneys specialize in providing legal advice and representation to clients on matters such as zoning, property rights, public land use policies, and real estate transactions. They are also knowledgeable in areas such as local government regulations, economic development, and environmental law.
By utilizing the expertise of a land use attorney, clients can be assured that their interests are protected and that their rights are properly represented when dealing with local and state government agencies. Furthermore, land use attorneys can help navigate the often confusing and complicated legal processes that can arise from urban development projects, helping to ensure that projects are completed in a timely and cost-effective manner.
Steps How to Become
Earn a Bachelor's Degree. To become a land use attorney, you must first earn a bachelor's degree from an accredited college or university. A major in law, political science, urban planning, environmental science, or a related field is preferred.
Pass the Law School Admission Test. After earning your bachelor's degree, you must take and pass the Law School Admission Test (LSAT) in order to be accepted into an accredited law school.
Complete Law School. Once accepted into an accredited law school, you must complete three years of law school and earn your Juris Doctor degree. During your time in law school, you should focus on courses that focus on land use law.
Pass the Bar Exam. After completing your law degree, you must pass the bar exam in order to become a licensed attorney. This exam is administered by the state in which you plan to practice law.
Obtain a Job as a Land Use Attorney. After passing the bar exam, you can begin to search for a job as a land use attorney. You should look for opportunities with firms that specialize in land use law or with government agencies that deal with land use issues.
Pursue Continuing Education Opportunities. To stay abreast of changes in land use laws and regulations, you should pursue continuing education opportunities such as seminars and conferences. Additionally, you should read journals and other publications about land use law.
Urban development and land use can be a complex and ever-changing process. To stay knowledgeable and ahead of the curve, it is important for a land use attorney to stay current with the latest regulations, industry trends, and legal developments. Keeping up with relevant legal news and researching case law can help attorneys anticipate changes in the law and remain informed on current trends.
staying organized and developing efficient systems to stay on top of caseloads, deadlines, and paperwork can help attorneys effectively manage their workload. By staying up-to-date and organized, a land use attorney can ensure that their clients' legal needs are met in a timely and efficient manner.
You may want to check Land Conservation Manager, Land Agent, and Land Conservation Coordinator for alternative.
Job Description
Negotiate complex land use agreements, including zoning changes, easements, leases, and other related documents.
Represent clients in land use litigation and appeal proceedings, including court appearances, depositions, and mediation.
Research and analyze local, state, and federal regulations pertaining to land use and zoning laws.
Draft reports, opinions, and other documents related to land use matters.
Advise clients on land use issues and propose solutions for resolving disputes.
Develop strategies for obtaining necessary permits and approvals from local government agencies.
Work with local government officials to ensure compliance with applicable zoning ordinances and land use regulations.
Prepare environmental impact statements related to land use projects.
Participate in public hearings and other meetings to present clients' land use proposals.
Monitor legislative and regulatory activities related to land use and keep clients apprised of changes that may affect their interests.
Skills and Competencies to Have
Knowledge of local, state, and federal land use laws and regulations.
Understanding of zoning ordinances and other land use codes.
Ability to negotiate and draft contracts.
Familiarity with local land development issues and processes.
Ability to develop effective strategies and solutions to complex land use issues.
Ability to effectively represent clients in planning commission hearings and other governmental proceedings.
Experience in conducting research and analysis of relevant legal documents.
Knowledge of real estate transactions and title issues.
Understanding of environmental law, including water rights and endangered species protection.
Skill in preparing comprehensive legal memoranda, briefs, and pleadings.
An effective land use attorney must have a strong understanding of local and state land use regulations. This means having knowledge of zoning codes, planning regulations, and other relevant laws. they must be able to interpret, explain, and effectively argue their client's position in court.
The attorney must also be able to think strategically and be familiar with the processes of land use review boards, local governments, and state agencies. They must also have excellent communication skills and be able to negotiate on behalf of their clients. This combination of knowledge, skills, and abilities helps ensure that the attorney can effectively manage their client's legal rights and interests in land use matters.
the attorney must be able to navigate the complexities of land use law, protect their client's interests, and achieve their desired outcome.
Land Restoration Technician, Landfill Operator, and Land Management Officer are related jobs you may like.
Frequent Interview Questions
What experience do you have in land use law?
How do you stay current on changes and updates to land use laws?
What strategies do you use to resolve disputes between landowners and developers?
What challenges have you faced when negotiating land use agreements?
How do you assess a project's potential impacts on the environment?
How would you advise a client on zoning regulations for a new development?
What strategies do you use to address community concerns about development projects?
How do you ensure compliance with local, state, and federal land use regulations?
What steps do you take to ensure that a development project meets regulatory requirements?
How have you incorporated sustainability considerations into land use agreements?
Common Tools in Industry
Legal Research Software. A software tool that allows users to access legal documents, case law, and other legal information. (eg: LexisNexis)
Document Drafting Software. A software tool that helps users create, edit and format legal documents. (eg: HotDocs)
Document Management Software. A software tool that helps users store and organize documents related to their legal matters. (eg: iManage)
Litigation Management Software. Software that helps users to access and manage information related to their legal cases, such as court filings and deadlines. (eg: LawToolBox)
E-Filing Software. Software that helps users to electronically file legal documents with courts and other government agencies. (eg: File & ServeXpress)
Legal Project Management Software. Software that helps users manage complex legal projects, such as land use disputes and zoning appeals. (eg: LawGro)
Professional Organizations to Know
American Bar Association
American Planning Association
Real Property Probate and Trust Law Section of the American Bar Association
American Academy of Environmental Lawyers
American Real Estate and Urban Economics Association
National Association of Local Government Attorneys
American Society of Landscape Architects
Urban Land Institute
International Municipal Lawyers Association
National Conference of State Legislatures
We also have Land Parcel Technician, Land Acquisition Analyst, and Lands Administrator jobs reports.
Common Important Terms
Zoning. The process of dividing land into areas that have specific rules and regulations for how the land can be used.
Subdivision. The division of a piece of land into smaller parcels for sale or development.
Platting. The process of creating a map or survey of a piece of land for subdivision.
Eminent Domain. The power of the government to take private property for public use.
Condemnation. The process by which the government uses eminent domain to take private property for public use.
Environmental Law. Laws that protect the environment and public health.
Nuisance Law. Laws that prohibit activities that interfere with the use and enjoyment of someone else's property, such as noise, odors, and pollution.
Historic Preservation Law. Laws that help preserve historic sites and buildings.
Land Use Planning. The process of deciding how land should be used in order to achieve economic, environmental, and social goals.
Permitting. The process by which local governments grant permission for construction or land use projects.
Frequently Asked Questions
What is a Land Use Attorney?
A Land Use Attorney is a legal professional who specializes in real estate and zoning law, helping clients navigate the legalities of land use, land development, and environmental regulations.
What qualifications are necessary to be a Land Use Attorney?
To become a Land Use Attorney, individuals must earn a law degree, pass a bar exam, and have experience in areas such as land use planning and zoning.
What types of clients do Land Use Attorneys represent?
Land Use Attorneys typically represent businesses, developers, and local governments in matters involving land use.
What are some common issues Land Use Attorneys handle?
Common issues handled by Land Use Attorneys include zoning disputes, real estate transactions, regulatory compliance, and environmental issues.
What is the average salary of a Land Use Attorney?
According to PayScale, the average salary of a Land Use Attorney is $113,000 per year.
What are jobs related with Land Use Attorney?
Web Resources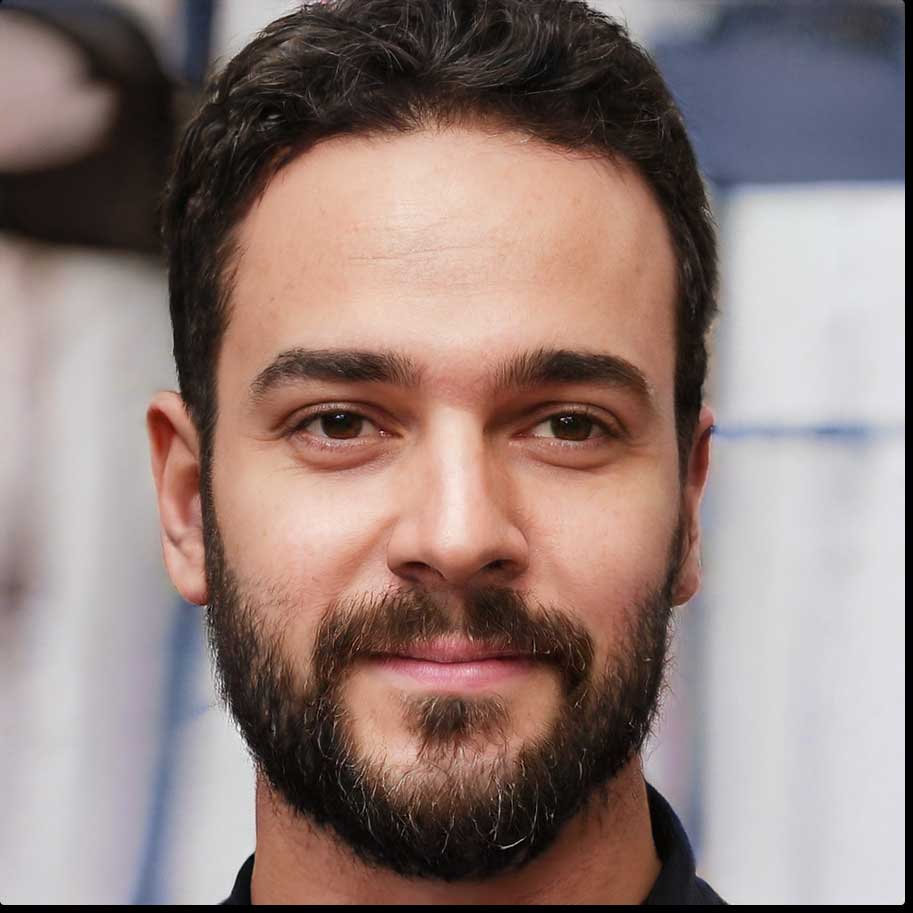 Reviewed & Published by Albert
Submitted by our contributor
Land Category