A Computer Support Specialist is a vital role in any organization as they provide technical assistance and support to computer system users. The primary role of a Computer Support Specialist is to diagnose and troubleshoot computer problems, and then provide solutions. This can include diagnosing hardware or software issues, helping to set up new hardware and software, and providing ongoing maintenance and support.
Without the expertise of a Computer Support Specialist, users could face prolonged downtime, costly repairs, and data loss. a lack of support can lead to decreased user productivity due to increased frustration with their computer systems.
Steps How to Become
Earn a Bachelor's Degree. In order to become a computer support specialist, you will need to earn a bachelor's degree in computer science, information technology, or a related field. This degree will provide you with the technical knowledge and skills necessary to be successful in this role.
Complete an Internship. Many employers prefer candidates with experience in the IT field. Completing an internship can give you the hands-on experience you need to stand out from the competition.
Get Certified. Many employers require computer support specialists to have certain certifications, such as A+ and Network+. You can obtain these certifications by passing a series of exams.
Look for Job Opportunities. Once you have the required education and experience, you can start looking for job opportunities. Check job boards and websites for openings, and reach out to your network of contacts.
Start Working. Once you get hired, you can start your career as a computer support specialist. You will be responsible for helping users troubleshoot hardware and software issues, as well as providing general technical support.
The role of a computer support specialist is essential in today's world, as they are responsible for maintaining and troubleshooting computer systems. There are many skills and qualifications required to become a successful computer support specialist, such as a strong knowledge of computer systems, a good understanding of hardware and software, and the ability to diagnose and solve technical problems. Having excellent communication and customer service skills is also very important, as the specialist may have to interact with clients on a daily basis.
certifications and formal training in computer systems can be beneficial for those looking to become a computer support specialist. With these skills and qualifications, computer support specialists can provide invaluable assistance to businesses, individuals and organizations in a wide range of areas.
You may want to check Computer Support Technician, Computer Systems Manager, and Computer Hardware Engineer for alternative.
Job Description
Provide technical support to computer users, identify and resolve computer problems, and respond to inquiries from internal and external customers.
Install and configure hardware, software, and network equipment.
Troubleshoot hardware, software, and network problems.
Create user accounts and set up and maintain computers.
Monitor system performance and provide maintenance for computer systems.
Document computer problems and resolutions in a ticket system.
Research new technologies and methods to improve computer systems and services.
Train users on the use of computer hardware and software.
Assist with server administration tasks, such as performing backups, creating files, managing permissions, and troubleshooting server issues.
Assist with network administration tasks, such as configuring routers and switches, setting up firewalls, and troubleshooting network issues.
Skills and Competencies to Have
Knowledge of computer systems and networks
Proficiency in troubleshooting hardware, software, and network issues
Ability to install and configure operating systems, applications, and networks
Familiarity with computer programming languages
Skills in data analysis and reporting
Ability to create user-friendly manual and technical documentation
Excellent problem-solving skills
Customer service orientation
Knowledge of security protocols and data encryption
Ability to work independently and as part of a team
Effective problem solving is an essential skill for any computer support specialist. Without the ability to quickly diagnose and resolve issues, a support specialist's work can quickly become overwhelming. The ability to quickly identify the cause of a problem and develop an effective solution is at the core of any successful support specialist's success.
It requires a combination of technical knowledge, troubleshooting experience, and communication skills. Technical knowledge allows the specialist to quickly diagnose the issue and determine an effective solution. Troubleshooting experience allows the specialist to quickly identify existing solutions and adapt them to the present situation.
Communication skills are also essential to allow the specialist to effectively explain the issue to the customer and guide them to the best solution. With these skills in place, a support specialist can quickly solve customer issues, leading to improved customer satisfaction and higher productivity.
Computer Analyst, Computer Software Engineer, and Computer Database Administrator are related jobs you may like.
Frequent Interview Questions
What experience do you have working in a computing support role?
Describe a time when you had to troubleshoot a difficult technical issue.
How do you stay up-to-date with the latest technology changes and trends?
What strategies do you use to ensure customer satisfaction?
How do you respond to stressful situations in a professional and courteous manner?
How do you prioritize tasks and manage multiple responsibilities?
What experience do you have providing remote technical support?
What do you find to be the most challenging aspect of computer support?
Describe a time when you had to explain complex technical concepts to a non-technical audience.
How do you handle customer complaints or requests for assistance that are outside of your expertise?
Common Tools in Industry
Remote Desktop Connection. Allows users to access their computer remotely, with the ability to control the mouse and keyboard. (Eg: LogMeIn, TeamViewer)
Antivirus Software. Software designed to protect a computer from malicious threats, such as viruses and malware. (Eg: McAfee, Avast)
Disk Imaging Software. Software used to create a "snapshot" of a computer's hard drive that can be used for backup or recovery purposes. (Eg: Acronis True Image, Macrium Reflect)
System Monitoring Software. Software used to track the performance and status of a computer system. (Eg: SolarWinds, Icinga)
Network Troubleshooting Tools. Tools used to diagnose and fix problems with a computer network. (Eg: Wireshark, Nmap)
Data Recovery Tools. Tools used to recover lost or deleted data from a computer system. (Eg: Recuva, Disk Drill)
Diagnostic Utilities. Utilities used to identify and troubleshoot hardware and software problems in a computer system. (Eg: CPU-Z, Driver Booster)
Remote Support Software. Software used to provide remote technical support to users. (Eg: LogMeIn Rescue, GoToAssist)
Professional Organizations to Know
Association of Information Technology Professionals (AITP)
International Association of Computer Science and Information Technology (IACSIT)
Institute of Electrical and Electronics Engineers (IEEE)
Association for Computing Machinery (ACM)
International Association of Computer Information (IACI)
American Society for Quality (ASQ)
Microsoft Certified Professional (MCP)
CompTIA A+ Certification
Computing Technology Industry Association (CompTIA)
International Association of Microsoft Certified Partners (IAMCP)
We also have Computer Programmer Analyst, Computer Systems Administrator, and Computer Engineer jobs reports.
Common Important Terms
Networking. The practice of connecting two or more computers together in order to share data, resources, and applications.
Troubleshooting. The process of identifying, diagnosing, and resolving issues or problems with computer systems.
Computer Security. The practice of protecting computer systems from malicious software, hackers, and other threats.
System Administration. The management of computer systems and networks to ensure their smooth operation.
Software Installation. The process of installing software applications on computers and configuring them for use.
Database Management. The process of managing data stored in a computer system, including the creation, updating, and deletion of records.
Data Recovery. The process of restoring lost or corrupted data from a computer system.
Help Desk Support. Providing technical support to users via phone, email, online chat, or in person.
Frequently Asked Questions
What types of skills are required for a Computer Support Specialist?
A Computer Support Specialist must have strong technical and problem-solving skills, as well as excellent customer service skills. They should also be knowledgeable in computer hardware, software, operating systems, and network systems.
What is the job outlook for a Computer Support Specialist?
According to the Bureau of Labor Statistics, the job outlook for Computer Support Specialists is projected to grow 8% from 2018-2028, which is faster than the average for all occupations.
What type of tasks does a Computer Support Specialist typically perform?
Tasks commonly performed by Computer Support Specialists include diagnosing and troubleshooting hardware and software issues, installing and configuring computer systems, training users on software and hardware use, and providing technical support over the phone or via email.
What is the average salary for a Computer Support Specialist?
According to PayScale.com, the average salary for a Computer Support Specialist is $48,822 per year. Salaries can range from $29,000 - $72,000 per year depending on experience and location.
What type of degree or certification is required to become a Computer Support Specialist?
While some positions may require a degree or certification in computer science or information technology, many employers will consider applicants with no formal education but who have experience and a strong technical understanding of computers.
What are jobs related with Computer Support Specialist?
Web Resources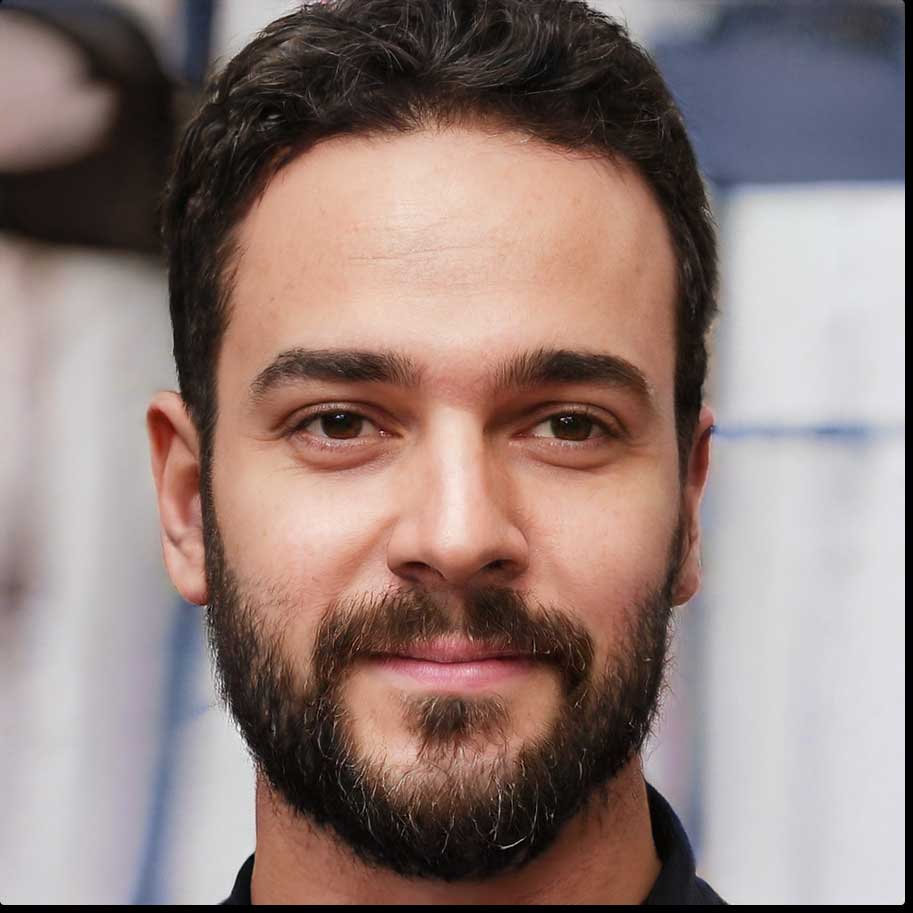 Reviewed & Published by Albert
Submitted by our contributor
Computer Category