The increasing demand for career education has caused more schools to offer career-oriented classes, allowing students to gain valuable knowledge and experience in a variety of fields. This has resulted in improved job prospects for graduates, as they are more prepared and knowledgeable in their chosen field. Career-focused classes also provide students with the opportunity to develop skills such as problem-solving, critical thinking, communication and teamwork, which are essential for success in the workplace.
career-oriented classes help students gain a better understanding of the job market, helping them make better informed decisions when choosing their career path. By providing students with valuable information and resources, career education helps prepare them for successful and rewarding careers.
Steps How to Become
Obtain a Bachelor's Degree. To become a career educator, you must first earn a bachelor's degree. Most career educators hold degrees in psychology, counseling, education, or human services.
Complete a Certification Program. After obtaining your bachelor's degree, you may need to complete a certification program in order to practice as a career educator. Programs vary depending on your state, so you should research the requirements for your specific area.
Gain Experience. Once you have completed your education and certification requirements, it is important to gain experience in the field. This could include volunteering with organizations that provide career guidance, or working as an intern.
Join Professional Organizations. Professional organizations can be a great way to network and stay informed about the latest trends in the field of career education. Consider joining organizations such as the National Career Development Association, the American School Counselor Association, or the National Career Development Institute.
Obtain Licensure. Depending on your state, you may need to obtain licensure in order to practice as a career educator. Licensing requirements vary from state to state, so it is important to research what is required in your area.
Keep Up With Industry Trends and Developments. As a career educator, it is important to stay up to date on the latest industry trends and developments. This could include attending conferences or reading relevant publications.
As the career educator, it is important to stay ahead of the ever-evolving job market and remain capable of meeting the needs of students. To do this, one must continually update their knowledge base and skillset. This can be done by regularly attending professional development courses, workshops and seminars to stay abreast of the latest industry trends.
it is important to keep up-to-date with new technologies and resources available in the field, as well as networking with other professionals to gain access to a wealth of additional knowledge and resources. By taking these steps, a career educator will be able to develop a thorough understanding of the industry, enabling them to provide students with the best possible education and career advice.
You may want to check Outdoor Education Educator, Early Childhood Educator, and School Counselor Educator for alternative.
Job Description
Vocational Trainer: Instructs students in a variety of vocational skills and prepares them for entry-level positions in the job market.
Career Counselor: Advises students on career goals and job opportunities, helping them to identify their skills and interests.
Career Development Facilitator: Designs and implements career development programs, teaching job search skills and resume writing.
Career Coach: Helps individuals develop their career paths by providing guidance and support throughout their job search process.
Job Placement Coordinator: Connects job seekers with employers and assists with job application process.
Employment Specialist: Assists job seekers in finding employment through workshops, job fairs and other resources.
Vocational Training Instructor: Teaches students the skills necessary for successful employment, such as interviewing and resume writing.
Workforce Development Specialist: Designs and delivers workforce development programs to meet the needs of employers and job seekers.
Career Center Director: Oversees career center operations, provides career guidance to students and develops job-related resources.
Career Services Coordinator: Coordinates services for students, alumni and employers, such as career exploration, job search assistance and resume review.
Skills and Competencies to Have
Knowledge of core curriculum, including state and national standards
Ability to design, implement, assess and evaluate instructional programs
Knowledge of principles, methods and techniques of effective teaching
Knowledge of strategies for differentiating instruction based on student learning styles and abilities
Skill in utilizing technology and digital resources to support learning
Ability to create a positive learning environment that encourages student engagement and achievement
Knowledge of professional ethics and legal issues related to education
Ability to develop and maintain positive relationships with colleagues, administrators, parents and students
Skill in using assessment data to inform instruction
Knowledge of special education laws and regulations
Having a successful career as an educator requires many skills, but the most important skill is the ability to inspire and motivate students to learn. A good educator has strong communication skills and the ability to create an engaging learning environment. They should be able to create a rapport with their students, as well as develop creative lesson plans and activities.
It is also important to have an understanding of different learning styles and be able to adjust them accordingly. A successful educator should be organized, patient, and have a passion for teaching. they must be able to use technology effectively in order to maximize learning opportunities.
By having these skills, an educator can foster a successful learning experience for their students and help them reach their full potential.
Drama Educator, Science Educator, and Vocational Educator are related jobs you may like.
Frequent Interview Questions
What motivated you to pursue a career in career education?
What experience do you have in providing career advice to students?
How would you go about designing an effective career education program?
What do you find most rewarding about working with students in the career education field?
What strategies do you use to stay up to date on the latest trends and developments in the career education field?
How do you handle difficult conversations with students about their career goals and objectives?
What techniques do you use to help students identify their strengths and weaknesses for a successful career path?
What challenges have you faced in the past when working with students in the career education field?
How do you evaluate the success of a career education program?
How would you ensure that all students receive equal access to career education resources?
Common Tools in Industry
Learning Management System (LMS). A web-based platform that enables educators to create and deliver digital learning content. (eg: Blackboard, Canvas)
Video Conferencing Tools. Technology that allows people to connect remotely over the internet and hold virtual meetings. (eg: Zoom, Skype)
Online Form Builders. Software that simplifies the process of creating online forms and surveys. (eg: Typeform, JotForm)
Assessment Tools. Software that helps educators assess student performance and track progress. (eg: Kahoot, Edmodo)
Classroom Management Software. Technology that enables educators to manage student behavior and activities. (eg: GoGuardian, ClassDojo)
Collaboration Tools. Software that provides an online space for people to work together on projects. (eg: Google Docs, Trello)
Data Visualization Tools. Technology that allows educators to present data in a visual, interactive way. (eg: Tableau, PowerBI)
Professional Organizations to Know
American Association of Colleges for Teacher Education (AACTE)
National Association of Secondary School Principals (NASSP)
National Council for Accreditation of Teacher Education (NCATE)
Association for Supervision and Curriculum Development (ASCD)
National Education Association (NEA)
Council for the Accreditation of Educator Preparation (CAEP)
National Science Teachers Association (NSTA)
International Society for Technology in Education (ISTE)
American Federation of Teachers (AFT)
National Association of Elementary School Principals (NAESP)
We also have Special Education Educator, Library Media Specialist Educator, and Art Educator jobs reports.
Common Important Terms
Pedagogy. The practice and theory of teaching, which focuses on the methods and strategies used to help students learn.
Curriculum. The courses, activities, and materials used in teaching students, typically focusing on a specific subject or skill.
Assessment. The process of measuring a student's ability, knowledge, and skills, typically through tests and other assignments.
Professional Development. Training and continuing education activities designed to help teachers improve their performance in the classroom.
Mentorship. A relationship between a more experienced mentor and a less experienced mentee, in which the mentor provides guidance and support to the mentee.
Instructional Design. The practice of creating instructional materials and activities that are tailored to meet the needs of specific learners.
Technology Integration. The use of technology in the classroom to provide instruction, assessment, interaction, and communication between students and teachers.
Frequently Asked Questions
What is a Career Educator?
A Career Educator is a professional who provides career guidance, resources, and advice to individuals looking to explore, enter, or advance in the world of work.
What services does a Career Educator provide?
Career Educators provide services such as career counseling, job search assistance, resume writing, mock interviews, and more.
What qualifications do Career Educators need?
Career Educators typically possess a Bachelor's degree in a related field, such as counseling, education, or psychology. Many also have additional qualifications such as certifications in career counseling or career development.
How much do Career Educators typically charge?
Fees vary depending on the services provided and the specific Career Educator. Generally, Career Educators charge an hourly rate ranging from $50-$150 per hour.
How can I find a Career Educator?
You can find a Career Educator by searching online for local professionals, asking for referrals from friends or family, or contacting your local college or university.
What are jobs related with Career Educator?
Web Resources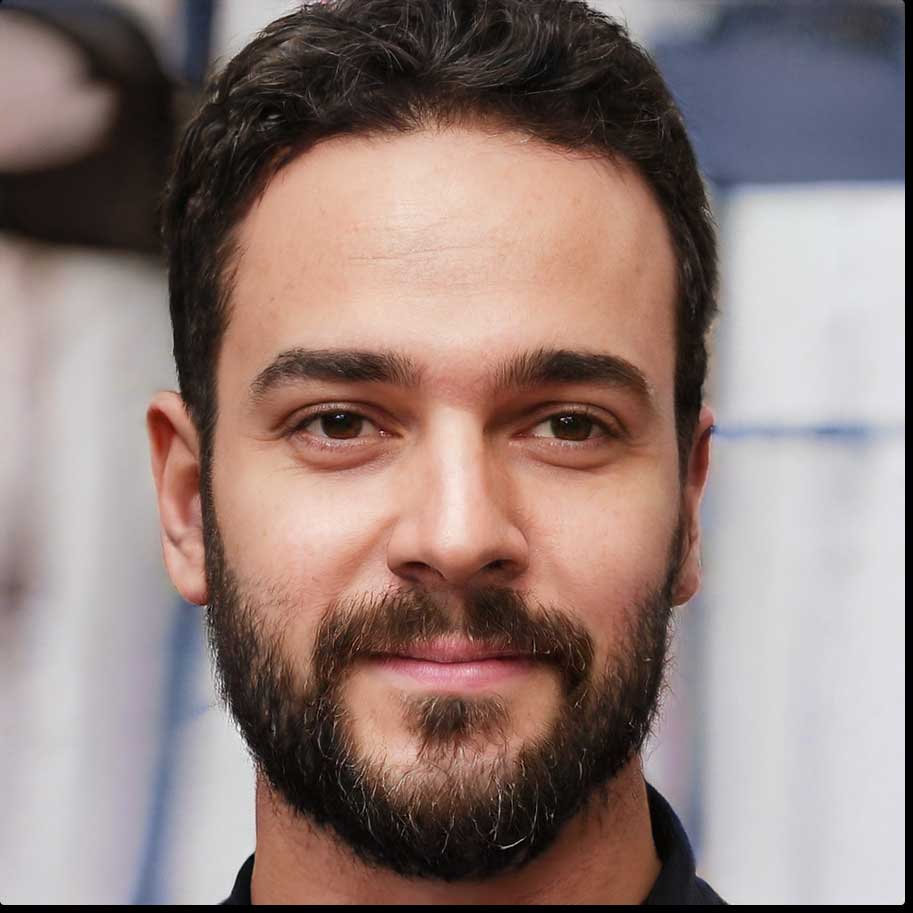 Reviewed & Published by Albert
Submitted by our contributor
Educator Category