Outdoor education is a powerful tool that can have lasting effects on students. By exposing them to hands-on learning outside the classroom, educators can help students develop a greater appreciation for the environment, gain confidence in their own abilities, and build valuable teamwork and communication skills. These benefits can be seen in the increased academic performance of students who have participated in an outdoor education program, as well as the improved physical and mental health of those who have gone on outdoor adventures. Furthermore, outdoor education has also been shown to foster an appreciation of nature, a stronger connection to one's community, and even an increased sense of stewardship for the environment.
Steps How to Become
Obtain a Bachelor's Degree. To become an outdoor education educator, most employers will require a minimum of a bachelor's degree in outdoor education, environmental science, recreation, physical education, or a related field.
Obtain Certification. Some employers may require that outdoor education educators obtain specialized certification, such as certification from the Wilderness Education Association (WEA).
Gain Experiences. Experience in teaching, guiding, or working in the outdoors is also beneficial for those seeking to become an outdoor education educator.
Consider an Internship. An internship in outdoor education is also beneficial for those looking to get into the field.
Learn Outdoor Skills. Outdoor education educators must have knowledge and experience in a variety of outdoor activities such as backpacking, camping, canoeing, rock climbing, mountain biking, and more.
Develop Teaching Experience. Many employers require that outdoor education educators have teaching experience. This could include teaching in schools, leading summer camps and other outdoor programs, or even leading outdoor expeditions.
Obtain First Aid and CPR Certification. Most employers will require outdoor education educators to have current First Aid and CPR certification.
Obtain Licensure/Certification. Depending on the state you are working in, you may need to obtain additional licensure or certification in order to teach outdoors.
Outdoor education has become increasingly popular over the past few decades, as more educators and parents have recognized the benefits it has for students. Outdoor education programs provide students with a hands-on learning experience, enabling them to explore their natural environment, develop an appreciation for nature, and develop practical skills such as problem-solving and team building. Furthermore, by connecting with nature, students can gain a greater understanding of the environment and how their actions can impact it.
As a result, outdoor education can increase student engagement, knowledge retention, and overall academic performance. In order for an educator to be effective in this field, they must be knowledgeable about the subject and possess the necessary skills to lead students in a safe and engaging manner. Furthermore, they must be passionate about and committed to inspiring the next generation of environmental stewards.
You may want to check English Educator, Preschool Educator, and Technology Educator for alternative.
Job Description
Outdoor Education Instructor: Lead outdoor activities such as canoeing, kayaking, rock climbing, and hiking. Teach students about the environment and how to interact with it safely.
Outdoor Adventure Guide: Design and lead outdoor activities and experiences for groups of students. Ensure safety and provide instruction.
Environmental Educator: Create and deliver educational programs to students on topics such as conservation, sustainability, and ecology. Develop lesson plans and activities to teach these topics.
Nature Center Specialist: Develop and manage educational programs and exhibits at a nature center. Provide information to visitors, lead nature walks, and help maintain the center's grounds.
Outdoor Education Program Coordinator: Design and implement outdoor education programs for schools or other organizations. Coordinate logistics such as transportation, lodging, and meals.
Wilderness Survival Instructor: Teach students about wilderness survival skills such as orienteering, shelter building, fire making, and foraging for food.
Outdoor Education Consultant: Provide advice and guidance to schools or other organizations on developing outdoor education programs. Design activities, assess risks, and develop curricula for these programs.
Skills and Competencies to Have
Ability to motivate and encourage students.
Demonstrated knowledge of natural history and outdoor ecology.
Ability to assess student learning needs and develop appropriate curriculum.
Solid experience in outdoor recreation activities such as backpacking, kayaking, rock climbing, and more.
Knowledge of safety protocols and emergency procedures.
Excellent problem-solving and communication skills.
Ability to work independently and as part of a team in a variety of settings.
Ability to lead large groups in diverse environments.
First-aid certification.
Knowledge of local rules and regulations regarding outdoor activities.
Outdoor education educators need a range of skills to be successful. Being organized, having good communication skills, being a good problem solver, and having a thorough knowledge of relevant safety protocols are all essential for success. To ensure safety, educators need to be knowledgeable about the local environment, as well as have an understanding of the risks associated with outdoor activities.
they need to be able to recognize hazardous weather conditions and be able to respond appropriately. Educators need to be able to effectively plan and lead activities tailored to the needs of the group they are leading. they need to be able to work with people from diverse backgrounds.
Finally, they need to be able to assess the learning outcomes of the participants and make necessary adjustments. With these skills, outdoor education educators can create an engaging and safe learning experience for their participants.
School Counselor Educator, Foreign Language Educator, and Library Media Specialist Educator are related jobs you may like.
Frequent Interview Questions
What experience do you have teaching outdoor education?
How do you ensure student safety during outdoor education activities?
What strategies do you use to engage students in outdoor activities?
How do you use the natural environment to teach students?
Describe a lesson plan or activity you have created for outdoor education
What techniques do you use to encourage teamwork and collaboration in an outdoor setting?
What strategies do you use to motivate students during outdoor activities?
How do you manage student behavior during outdoor activities?
Describe a time when you had to manage a challenging situation during an outdoor activity.
What do you think makes an effective outdoor educator?
Common Tools in Industry
Adventure Education Equipment. Tools and gear used to facilitate outdoor learning experiences such as tents, sleeping bags, compasses, ropes, rock climbing harnesses, etc (eg: a tent for a camping trip).
Outdoor First Aid Kit. A kit with essential first aid supplies such as bandages, ointments, painkillers, burn cream, antiseptic wipes, etc. (eg: a first aid kit for a backpacking trip).
GPS Units. A device that uses satellites to calculate the exact location of a person or object (eg: a GPS unit for geocaching activities).
Environmental Education Materials. Books, posters, diagrams, maps, etc. to help teach students about the outdoors and its various components (eg: a poster of local flora and fauna).
Teaching Aids. Teaching materials such as flip charts, white boards, markers and other visual tools used to explain concepts and present information (eg: dry erase markers for a map-making exercise).
Camera Equipment. Camera and video equipment used to capture still and moving images of outdoor activities (eg: a GoPro camera for a rock climbing excursion).
Survival Kits. A kit with essential items to help an individual survive in an emergency situation such as fire starters, water purification tablets, and flashlights (eg: a survival kit for an overnight hike).
Professional Organizations to Know
National Association for Outdoor Education (NAOE)
Outdoor Education Group (OEG)
North American Association for Environmental Education (NAAEE)
Association for Experiential Education (AEE)
Adventure Education Association (AEA)
British Outdoor Education Advisers Association (BOEAA)
American Camp Association (ACA)
National Outdoor Leadership School (NOLS)
Outward Bound USA
Leave No Trace Center for Outdoor Ethics
We also have Drama Educator, Vocational Educator, and Science Educator jobs reports.
Common Important Terms
Experiential Learning. A type of learning that is based on direct experiences and activities, such as field trips and outdoor activities.
Environmental Education. Education that focuses on teaching people about the natural environment, including topics such as ecology, conservation, and sustainability.
Adventure Education. A type of experiential learning that involves high-risk activities such as mountaineering, caving, or white water rafting.
Outdoor Recreation. A type of leisure activity that takes place outdoors; this can involve anything from kayaking to camping to fishing.
Outdoor Leadership. The practice of leading groups of people in outdoor recreational activities, often as part of an educational program.
Risk Management. The practice of assessing and managing risks associated with outdoor activities and programs.
Environmental Stewardship. The practice of protecting and preserving the environment through responsible management of natural resources.
Nature Programming. Programming designed to increase awareness and knowledge of the natural world, often through hands-on activities such as hiking and camping.
Frequently Asked Questions
What qualifications are necessary to be an Outdoor Education Educator?
Outdoor Education Educators should have a Bachelor's degree in Education, Outdoor Education, Recreation, or a related field, as well as knowledge of outdoor recreation activities and experience in leading groups in the outdoors.
What skills are important for an Outdoor Education Educator to possess?
Outdoor Education Educators should have strong communication, teaching, and leadership skills, as well as a knowledge of safety protocols and risk management strategies. They should also be organized, energetic, and able to motivate and inspire their students.
What responsibilities do Outdoor Education Educators have?
Outdoor Education Educators are responsible for planning and executing outdoor education activities and trips, leading groups in the outdoors, teaching outdoor education courses, and managing student behavior. They should also be knowledgeable about local outdoor resources and the environment, and be able to provide students with an enjoyable learning experience.
How many hours a week do Outdoor Education Educators typically work?
Outdoor Education Educators typically work full-time hours, ranging from 35 to 40 hours a week. They may also be required to work some evenings and weekends to accommodate student schedules.
What is the salary range for Outdoor Education Educators?
The salary range for Outdoor Education Educators depends on their level of experience and the area they are working in. Typically, Outdoor Education Educators can expect to earn between $30,000 and $60,000 per year.
What are jobs related with Outdoor Education Educator?
Web Resources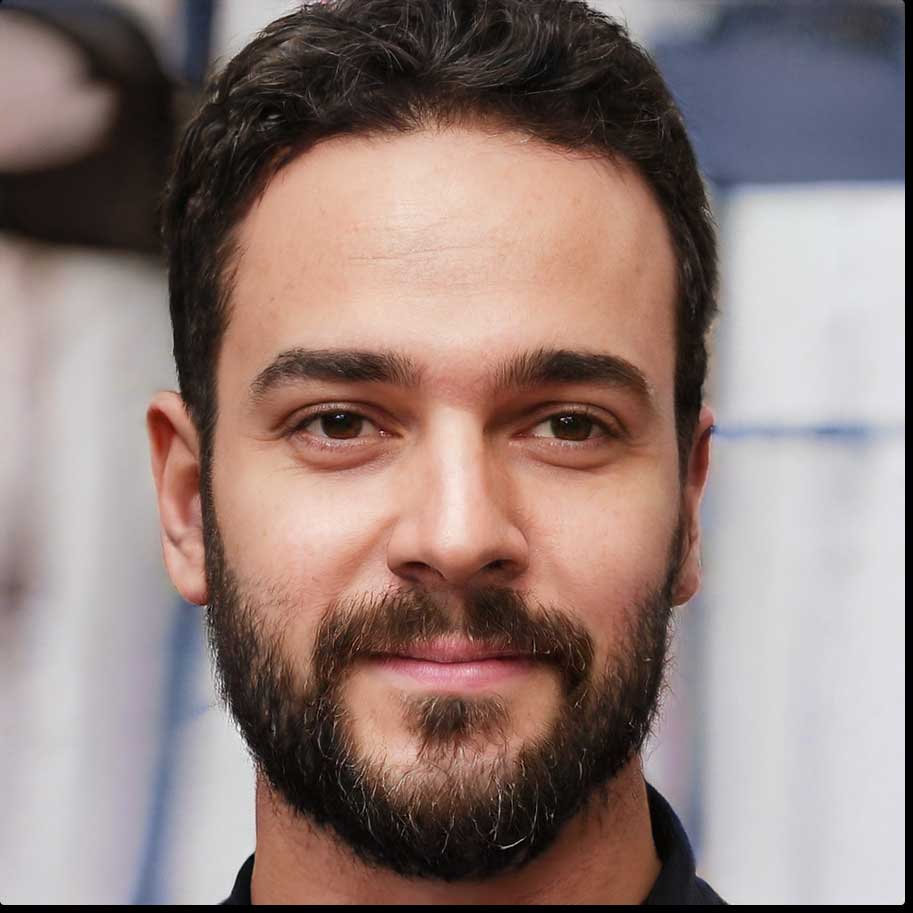 Reviewed & Published by Albert
Submitted by our contributor
Educator Category