How to Be Advertising Account Manager
- Job Description, Skills, and Interview Questions
Apr 23, 2023 / 5 Minutes Read / By Albert
Advertising Account Managers play a critical role in the success of a business, as they are responsible for developing and executing effective advertising campaigns. Their duties include research, planning, evaluating results, and proposing changes to maximize the return on investment. By effectively leveraging their knowledge of marketing, advertising, and media, Advertising Account Managers can increase brand awareness, drive sales, and ultimately help their clients achieve their goals.
With their expertise, they can craft strategies to build customer loyalty and boost customer retention. Furthermore, their ability to negotiate with media outlets and secure favorable rates for ad space can contribute significantly to a company's bottom line. Advertising Account Managers are an essential asset to any business that wants to succeed in the modern marketplace.
Steps How to Become
Obtain a bachelor's degree in a subject related to advertising, such as marketing, business, communications, or advertising. Many employers prefer candidates who have a degree in advertising, marketing, or journalism.
Gain experience in the advertising field by working as an advertising assistant, account coordinator, or media buyer. Working in these positions helps you gain knowledge and understanding of the advertising process.
Develop strong written and verbal communication skills, which are essential for an Advertising Account Manager.
Network with other professionals in the advertising field to gain insight into the industry and learn about job openings.
Develop a portfolio of successful advertising campaigns that you have worked on to demonstrate your skills to potential employers.
Search for jobs as an Advertising Account Manager on job sites like Indeed and Monster. You can also reach out to advertising agencies directly to inquire about job openings.
Submit your resume and portfolio to potential employers, and prepare to go through the interview process.
After getting hired, work hard to build relationships with clients, stay up-to-date on industry trends, and manage multiple accounts successfully.
Staying updated and capable as an Advertising Account Manager requires dedication and hard work. Regularly attending industry events and seminars allows for the development of new skills, as well as an understanding of the current trends in advertising. keeping up with the latest technologies and software platforms ensures that an Account Manager is able to stay ahead of the competition and can provide their clients with the most innovative solutions.
Furthermore, reading industry publications and networking with other professionals in the field can provide insight and resources to help Advertising Account Managers succeed. All of these efforts will contribute to staying up-to-date and capable, allowing Account Managers to be successful in the field.
You may want to check Digital Advertiser, Brand Advertising Manager, and Creative Advertiser for alternative.
Job Description
Develop and implement strategic advertising plans for clients.
Manage client relationships and ensure customer satisfaction.
Analyze market trends and customer data to inform advertising strategies.
Monitor campaigns to ensure goals are met or exceeded.
Prepare reports on campaign performance, budget, and other metrics.
Negotiate contracts with media outlets and vendors.
Research new advertising opportunities and approaches.
Act as a liaison between clients and internal departments.
Develop creative briefs, review creative materials, and provide feedback.
Stay up-to-date on industry trends and best practices.
Skills and Competencies to Have
Strategic Thinking: Ability to analyze data, identify trends, and develop effective strategies for meeting client objectives.
Project Management: Ability to plan, organize, and coordinate multiple accounts, tasks, and deadlines efficiently.
Relationship Building: Ability to build relationships with clients, vendors, and colleagues and to foster a collaborative environment.
Problem Solving: Ability to identify problems and develop creative solutions.
Communication: Excellent verbal and written communication skills.
Negotiation: Ability to negotiate and close deals.
Time Management: Ability to manage multiple tasks, prioritize, and stay organized.
Research: Knowledge of the latest industry trends and ability to conduct research and develop insights.
Digital Marketing: Knowledge of digital marketing strategies and technologies, such as SEO, PPC, social media, and content marketing.
Financial Acumen: Ability to analyze budgets and manage costs associated with campaigns.
Having excellent communication skills is the most important skill to have for an advertising account manager. Good communication skills are essential for an account manager to be able to effectively collaborate with clients and colleagues, understand and interpret client needs, and create successful campaigns. Furthermore, an advertising account manager must have strong organizational skills in order to manage multiple accounts, keep track of deadlines, and successfully execute projects.
the ability to think strategically, analyze data, and identify trends is integral for developing effective marketing strategies that meet the client's goals and objectives. An advertising account manager must also possess strong negotiation and persuasion skills in order to negotiate contracts and secure the best deals for clients. Having a comprehensive understanding of the industry and its trends is also key for staying up-to-date with the latest developments in marketing and advertising.
all these skills combined enable an advertisement account manager to provide high-quality services that meet their clients' needs.
Advertising Consultant, Advertising Graphic Designer, and Video Advertiser are related jobs you may like.
Frequent Interview Questions
What experience do you have managing advertising accounts?
How would you respond to changing client needs?
What strategies do you use for successful client relationships?
Describe a challenging advertising project you have handled in the past.
How do you stay up to date with digital and technology trends in the advertising industry?
What techniques do you use to successfully negotiate with clients?
What was the most successful advertising campaign you have managed?
Describe your experience working with different media outlets.
How do you measure the success of an advertising campaign?
How do you handle difficult client situations?
Common Tools in Industry
Customer Relationship Management (CRM) Software. This software is used to store and manage customer information, track sales and marketing activities, and analyze customer interactions. (e. g. Salesforce)
Social Media Analytics Tools. These tools help to monitor and analyze social media conversations, identify trends, and measure the performance of campaigns. (e. g. Hootsuite)
Data Visualization Tools. These tools are used to create graphical representations of data to help users better understand and interpret large datasets. (e. g. Tableau)
Advertising Platforms. These platforms allow brands to place ads on digital properties, such as websites and apps, to reach their target audiences. (e. g. Google Ads)
Digital Asset Management Software. This software is used to store, organize, and manage digital media, such as images, videos, and documents. (e. g. Adobe Creative Cloud)
Project Management Software. This software helps teams to plan, track, and manage projects efficiently by organizing tasks and enabling collaboration. (e. g. Asana)
Professional Organizations to Know
American Association of Advertising Agencies (4A's)
Association of National Advertisers (ANA)
Advertising Research Foundation (ARF)
Institute of Practitioners in Advertising (IPA)
Interactive Advertising Bureau (IAB)
Association of Independent Commercial Producers (AICP)
Mobile Marketing Association (MMA)
Word of Mouth Marketing Association (WOMMA)
National Advertising Review Council (NARC)
Direct Marketing Association (DMA)
We also have Print Advertiser, Advertising Creative Director, and Advertising Research Manager jobs reports.
Common Important Terms
Account Strategy. The practice of developing a comprehensive plan that outlines how an account should be managed to achieve the desired goals.
Client Relationship Management (CRM). The process of managing and cultivating relationships between an account manager and their clients.
Campaign Planning. The process of strategizing, designing, and executing an advertising campaign for a client.
Media Planning. The process of selecting and managing the most effective media outlets for an advertising campaign.
Creative Development. The practice of creating and designing content that enhances a client's brand and message.
Budget Allocation. The process of determining how much money should be spent on various aspects of a campaign.
Analytics & Reporting. The practice of analyzing campaign data to measure performance and generate insights.
Negotiation & Procurement. The process of obtaining the best rates and terms when buying advertising space or services.
Frequently Asked Questions
What is an Advertising Account Manager?
An Advertising Account Manager is a professional responsible for managing client accounts, creating and executing advertising campaigns, and overseeing the implementation of marketing strategies.
What qualifications are needed to be an Advertising Account Manager?
A successful Advertising Account Manager typically has a Bachelor's degree in marketing, advertising, or a related field, and should have strong communication, organizational, and problem-solving skills.
What are the primary responsibilities of an Advertising Account Manager?
The primary responsibilities of an Advertising Account Manager include developing marketing campaigns and strategies, managing client accounts, coordinating with other departments, monitoring budget spending, and analyzing campaign results.
What is the average salary for an Advertising Account Manager?
According to PayScale, the average salary for an Advertising Account Manager is $58,813 per year.
What other job titles could an Advertising Account Manager have?
An Advertising Account Manager may also be known as an Advertising Agency Account Manager, Client Services Manager, or Digital Account Manager.
What are jobs related with Advertising Account Manager?
Web Resources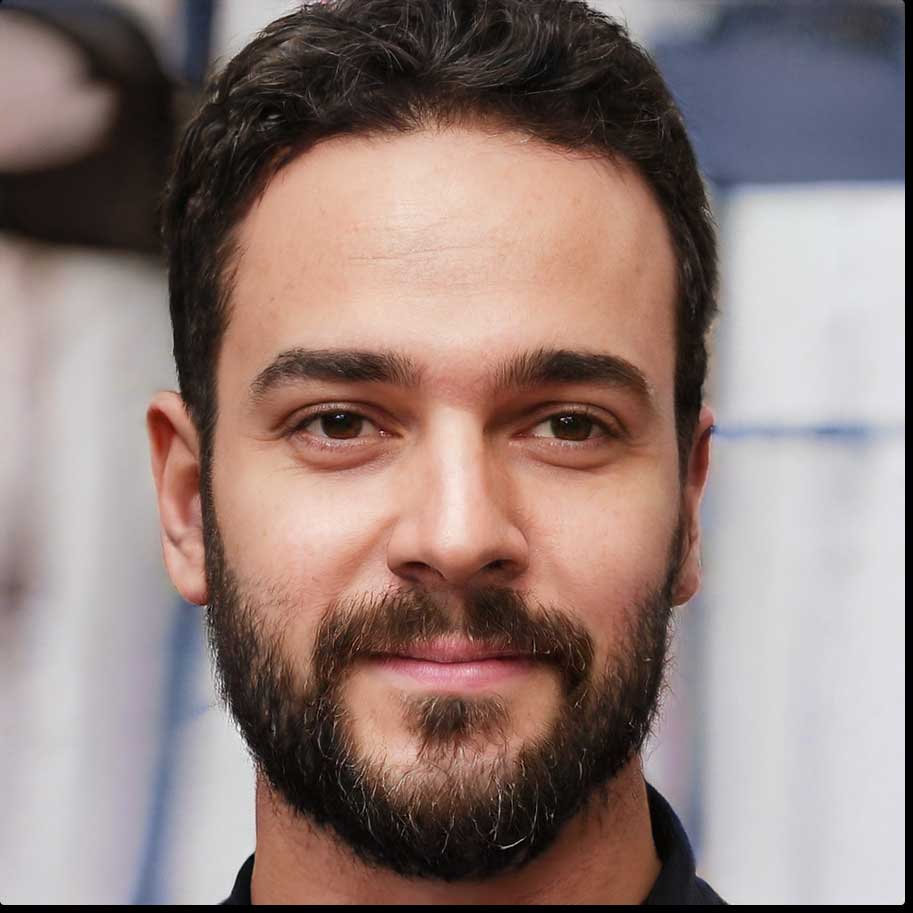 Reviewed & Published by Albert
Submitted by our contributor
Advertiser Category