How to Be Advertising Art Director
- Job Description, Skills, and Interview Questions
May 24, 2023 / 5 Minutes Read / By Albert
The advertising art director plays an important role in the creative process of advertising. They are responsible for designing the overall look and feel of the ad and for creating visual concepts that capture the attention of potential buyers. By taking into account the goals of the client, the target audience, and the media that will be used to convey the message, they create a visual concept that successfully conveys the intended message.
This can include designing the layout, selecting colors, typefaces, images, and other elements. The art director's work has a direct effect on an ad's success; a well-executed concept will help to ensure that it communicates its message effectively, prompting viewers to take action.
Steps How to Become
Earn a Bachelor's Degree. To become an advertising art director, you will typically need to have a bachelor's degree in graphic design, advertising, communications, or a related field.
Gain Professional Experience. Employers often require that advertising art directors have some professional experience in the field of advertising or in a related area. Job seekers can gain experience through internships, freelance work, or a full-time job in the advertising industry.
Develop Expertise in Graphic Design Software. It is important for advertising art directors to be knowledgeable and experienced in the use of graphic design software. This includes software such as Adobe Photoshop, Adobe InDesign, and Adobe Illustrator.
Acquire Leadership Skills. As an advertising art director, you will be responsible for managing a team of designers and other creative professionals. To be successful in this role, you should possess strong leadership skills and the ability to motivate and inspire your team.
Demonstrate Your Creativity. Advertising art directors must be creative and able to come up with innovative ideas for campaigns and projects. You should be able to think outside the box and come up with creative solutions to problems.
Network. One of the best ways to find a job as an advertising art director is to network within the industry. You can do this by attending industry events and conferences, joining professional organizations, and connecting with other professionals through social media.
Advertising art directors play a critical role in the success of an advertising campaign. By combining creative vision with practical know-how, they are able to tell a story that resonates with the target audience while staying within the parameters of the client's brief. To be an effective advertising art director, it is essential to have a good understanding of design principles and advertising trends, as well as strong communication skills.
They must also be able to work effectively with a team, balancing the needs of the client, the creative team and the budget. they must be organized and efficient in their workflow to ensure deadlines are met and their goals are achieved. By taking advantage of modern technologies such as digital design tools, art directors can create campaigns that are both visually striking and strategically effective.
You may want to check Advertising Media Buyer, Brand Advertising Manager, and Online Advertiser for alternative.
Job Description
Conceptualize and develop creative and effective advertising campaigns.
Create visual designs for all marketing materials, including websites, print advertising, product packaging, and digital media.
Collaborate with copywriters and other creative professionals to create compelling and effective visuals.
Develop innovative ideas and concepts that meet clients' objectives and budgets.
Manage multiple projects and deadlines simultaneously.
Stay up-to-date with industry trends, developments, and best practices in advertising.
Create storyboards and present ideas to clients.
Create effective and attractive visuals for web and mobile applications.
Design logos, icons, and other graphics for use in advertising campaigns.
Ensure artwork meets the highest standards of quality control.
Skills and Competencies to Have
Demonstrated ability to conceptualize, design and execute effective advertising campaigns.
Proficient in design and layout software, such as Adobe Creative Suite.
Excellent written and verbal communication skills.
Ability to work independently and collaboratively on projects.
Ability to manage multiple projects and deadlines simultaneously.
Strong organizational skills and attention to detail.
Knowledge of current trends in advertising and design.
Knowledge of social media platforms, analytics, and optimization techniques.
Understanding of marketing, branding, and product positioning strategies.
Knowledge of printing processes, production standards, and regulations.
Creativity is the most important skill for an advertising art director to have. Being creative allows them to come up with unique and powerful concepts that will best represent their clients' brands. Without creativity, an art director will struggle to create something original or out-of-the-box.
Furthermore, having a good understanding of design principles, such as layout, color theory, typography, and composition, is essential in order to effectively communicate their ideas and create something aesthetically pleasing. A good art director also needs to be able to collaborate well with others, such as clients, copywriters, and other creatives, in order to create something that is both effective and visually appealing. In order to be successful, an art director must possess a combination of these skills in order to produce the best results for their clients.
Print Advertiser, Digital Advertising Campaign Strategist, and Political Advertising Specialist are related jobs you may like.
Frequent Interview Questions
What do you think makes a successful advertising campaign?
How have you incorporated creativity into your previous ad campaigns?
What experience do you have working with clients in the advertising industry?
How would you ensure that an ad campaign captures the attention of the intended audience?
How do you stay up to date with the latest trends in advertising?
Describe a time when you had to manage multiple deadlines for an ad campaign.
What strategies do you use to ensure high-quality artwork for an ad campaign?
Describe your experience managing a team of creative professionals for an ad campaign.
How do you handle feedback from clients or supervisors on an ad campaign?
What techniques do you use to maximize the effectiveness of an ad campaign?
Common Tools in Industry
Adobe Creative Suite . A software suite for digital media production, including Photoshop, Illustrator, InDesign and more. (eg: Adobe Photoshop for creating digital images)
Storyboard Tools . Software used to create storyboards, which are visual representations of ideas, concepts and stories. (eg: Toon Boom Storyboard Pro for creating storyboards)
Typography Tools . Software used to create and design typefaces and type layouts. (eg: FontLab Studio for creating and editing typefaces)
Color Theory Tools . Software used to create and analyze color palettes and color combinations. (eg: Adobe Color CC for creating and managing color palettes)
Layout Tools . Software used to create layouts for print and digital media. (eg: Adobe InDesign for creating page layouts)
Animation Tools . Software used to create animated graphics, videos and other digital content. (eg: Adobe Animate for creating interactive animations)
Image Editing Tools . Software used to modify digital images, such as cropping, resizing, retouching and more. (eg: Adobe Photoshop for editing digital images)
Vector Graphics Tools . Software used to create vector graphics, which are scalable objects that can be resized without losing quality. (eg: Adobe Illustrator for creating vector artwork)
Presentation Tools . Software used to create presentations for use in meetings, lectures and other occasions. (eg: Microsoft PowerPoint for creating presentations)
Creative Writing Tools . Software used to write creative content such as stories, scripts and more. (eg: Scrivener for writing stories, scripts and novels)
Professional Organizations to Know
American Advertising Federation (AAF)
American Institute of Graphic Arts (AIGA)
Art Directors Club (ADC)
Creative Club of Canada (CCC)
Design Management Institute (DMI)
Graphic Artists Guild (GAG)
The One Club for Creativity
Type Directors Club (TDC)
Society of Publication Designers (SPD)
Webby Awards
We also have TV Advertiser, Media Advertising Manager, and Corporate Advertising Manager jobs reports.
Common Important Terms
Concept Development. The process of coming up with ideas and concepts for advertising campaigns.
Copywriting. The art of writing persuasive content for advertisements.
Visual Design. The creation of visual elements that are used in advertising campaigns.
Branding. Developing a unique identity for a company, product, or service that appeals to a target audience.
Print Production. The process of printing and distributing printed advertising materials.
Digital Media Planning. Strategizing the placement of digital advertisements on websites, mobile apps, and other digital platforms.
Media Buying. Purchasing space or time on television, radio, or online for advertising campaigns.
Market Research. Gathering data regarding a target audience, market trends, and competitor activity.
Campaign Management. Overseeing the execution of an advertising campaign from start to finish.
Frequently Asked Questions
What is the primary role of an Advertising Art Director?
An Advertising Art Director is responsible for creating visual concepts for advertising campaigns, including overseeing the design, layout and production of materials.
What skills do Advertising Art Directors need?
Advertising Art Directors must have a deep knowledge of graphic design, creative and visual storytelling, typography, layout design, and color theory. They also need to be proficient in Adobe Creative Suite software, such as InDesign, Photoshop, and Illustrator.
What is the average salary for an Advertising Art Director?
The average salary for an Advertising Art Director is $75,000 per year.
How many years of experience are typically required to become an Advertising Art Director?
Most Advertising Art Directors have at least 5 years of professional experience in the field.
What is the job outlook for Advertising Art Directors?
The job outlook for Advertising Art Directors is positive, with an expected growth rate of 5% over the next decade.
What are jobs related with Advertising Art Director?
Web Resources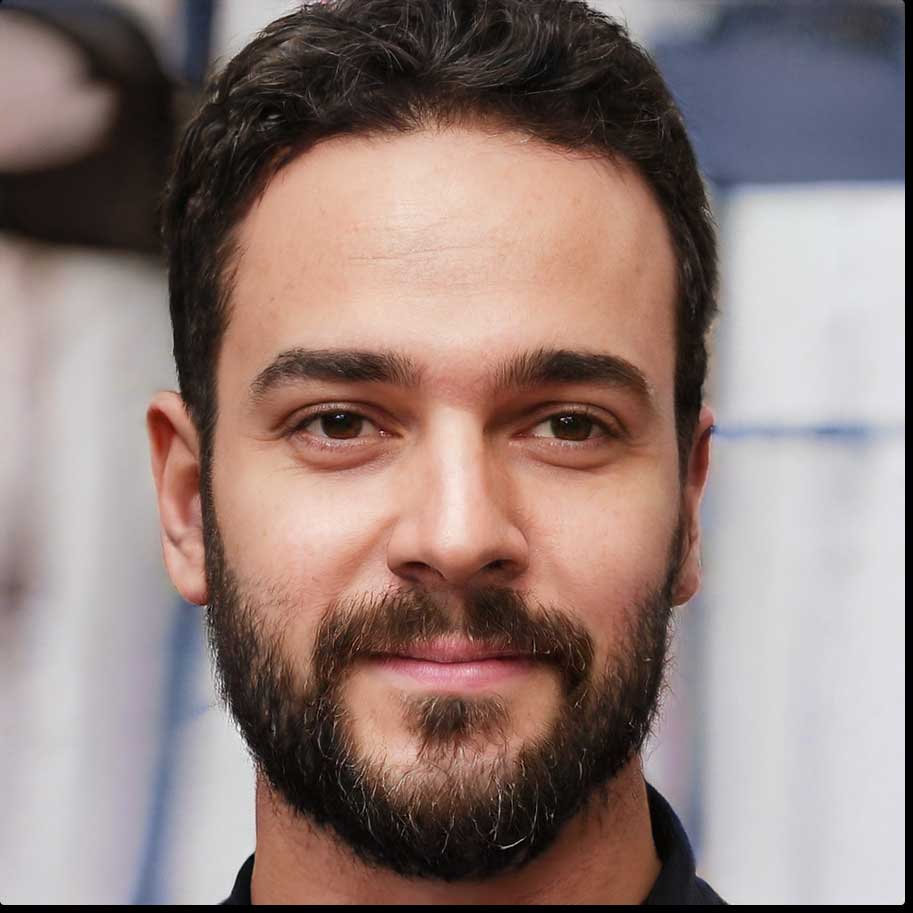 Reviewed & Published by Albert
Submitted by our contributor
Advertiser Category