The role of a Rescue Paramedic is vital in providing critical medical services in emergency situations. When a person is injured, or otherwise in need of urgent medical care, the Rescue Paramedic is the first responder to arrive on the scene. Their skill and expertise allows them to assess the situation quickly, and provide necessary medical attention.
The actions of a Rescue Paramedic can mean the difference between life and death, and the effects of their work can often be seen in the short and long-term outcomes of the patient. Factors such as their training, experience and knowledge of advanced medical procedures allow them to make informed decisions that can save lives. In addition, their ability to communicate effectively with other medical professionals and the public can ensure that everyone involved is well-informed and prepared for the best possible outcome.
Steps How to Become
Obtain a high school diploma or GED. This is a requirement for all rescue paramedics.
Earn an associate's degree in paramedicine from an accredited institution.
Complete a certification exam to become certified as a paramedic.
Obtain a valid driver's license and CPR certification.
Earn a minimum of two years of experience as an emergency medical technician (EMT).
Complete additional training in rescue operations and wilderness medicine.
Pass a written and practical exam to become certified as a rescue paramedic.
Participate in continuing education courses to maintain your certification.
The path to becoming a successful and competent Rescue Paramedic begins with an individual having the desire and commitment to serve others in their time of need. This is only the start, as a great deal of hard work and dedication is required to become an expert in the field. To accomplish this, individuals must obtain the necessary educational qualifications and certifications, as well as participate in rigorous on-the-job training.
With the proper training and knowledge, Rescue Paramedics are able to respond quickly and effectively to medical emergencies, providing critical care to those in need. As a result, they are able to save lives, while also providing comfort and support to those affected by trauma or illness. With their expertise and skill, Rescue Paramedics are able to respond quickly and accurately to medical emergencies, making them an invaluable part of any medical team.
You may want to check Helicopter Paramedic, Ambulance Paramedic, and Emergency Services Physician for alternative.
Job Description
Respond to emergency medical calls.
Perform assessments of patients' medical condition and determine appropriate course of action.
Administer first-aid treatments and medications, as needed.
Transport patients to medical facilities using appropriate emergency equipment and procedures.
Monitor patient's condition and vital signs during transport.
Provide pre-hospital care, such as cardiopulmonary resuscitation (CPR) and automated external defibrillator (AED) use.
Document patient care activities and maintain records of treatments provided.
Communicate with medical staff at receiving facility to determine patient's condition and prescribed care.
Maintain and clean emergency medical equipment and vehicles.
Provide patient education on medical treatments and health maintenance.
Skills and Competencies to Have
Knowledge of medical terminology, anatomy, and physiology
Ability to assess patient conditions and provide appropriate treatment
Ability to administer medications, perform life-saving procedures, and use medical equipment
Ability to communicate effectively with patients, families, and other healthcare professionals
Ability to safely operate an ambulance and related vehicles
Knowledge of safety protocols and emergency procedures
Ability to quickly and accurately diagnose patient conditions
Ability to perform CPR and other advanced airway management techniques
Ability to assess a scene for potential hazards and take appropriate action
Ability to perform patient assessment and triage in a timely manner
Ability to provide emotional support to patients, family members, and other healthcare professionals
Ability to maintain accurate patient records and documentation
Ability to work effectively in a team environment
Rescue Paramedics require a wide range of skills to perform their job effectively. Having a high level of physical fitness and strength is essential, as the nature of the work often involves strenuous activities such as lifting, running and maneuvering heavy equipment. Effective communication skills are also essential for Rescue Paramedics, as they must interact with patients and colleagues on a daily basis.
In addition, Rescue Paramedics must be able to think quickly and make decisions in emergency situations, as well as have the knowledge and understanding to assess and evaluate life-threatening situations. Finally, having a strong knowledge base of anatomy, physiology, emergency medical procedures, and medical terminology are all important skills to possess in order to be a successful Rescue Paramedic. The ability to possess all these skills is what sets Rescue Paramedics apart from the rest, and enables them to provide the highest level of care to those in need.
Critical Care Paramedic, Emergency Medical Services (EMS) Educator, and Search and Rescue Paramedic are related jobs you may like.
Frequent Interview Questions
What motivated you to pursue a career as a Rescue Paramedic?
How have you kept up-to-date with changes in pre-hospital emergency medicine?
Describe a situation you encountered in the field and how you handled it.
What strategies do you use to manage high-stress situations?
Describe a team project that you have successfully completed as a Rescue Paramedic.
What challenges have you faced working with patients in critical condition?
How do you collaborate with other healthcare professionals to provide comprehensive patient care?
What safety protocols do you follow when administering medications or treatments in the field?
How have you used your education and experience to provide innovative solutions to pre-hospital emergencies?
How do you ensure that your medical decisions are ethical and in alignment with best practice standards?
Common Tools in Industry
Stretcher. Used to transport patients safely and comfortably. (eg: folding stretcher)
Ventilator. Used to provide respiratory assistance to patients in need. (eg: LTV 1200 ventilator)
Sphygmomanometer. Used to measure blood pressure. (eg: manual sphygmomanometer)
Stethoscope. Used to listen to the internal organs of a patient. (eg: digital stethoscope)
Defibrillator. Used to help restart a patient's heart. (eg: AED Plus defibrillator)
Emergency Medical Kit. Contains medical supplies needed to treat an injured patient. (eg: first aid kit)
Intravenous Lines. Used to administer medication or fluids. (eg: IV catheter)
Oxygen Tanks. Used to provide oxygen therapy to patients with respiratory problems. (eg: E cylinder oxygen tank)
Suction Devices. Used to remove secretions from the airways of a patient. (eg: portable suction device)
Splint Kit. Used to immobilize an injured limb or joint. (eg: SAM splint kit)
Professional Organizations to Know
National Association of Emergency Medical Technicians (NAEMT)
American College of Emergency Physicians (ACEP)
American Academy of Emergency Medicine (AAEM)
American Ambulance Association (AAA)
National Registry of Emergency Medical Technicians (NREMT)
International Association of Fire Chiefs (IAFC)
National Fire Protection Association (NFPA)
International Association of Fire Fighters (IAFF)
National Association of EMS Physicians (NAEMSP)
National Association of EMTs (NAEMTs)
We also have Emergency Response Technician (ERT), Critical Care Nurse, and Firefighter/Emergency Medical Technician (EMT) jobs reports.
Common Important Terms
Advanced Life Support (ALS) – A type of medical care given by specially trained paramedics and medical professionals, which may include administering drugs, using specialized equipment, and providing advanced medical procedures.
Emergency Medical Technician (EMT) – A medical professional who provides basic life support and emergency medical care for those in need.
Cardiopulmonary Resuscitation (CPR) – A first aid procedure used to restart a person's heart and breathing after a cardiac arrest.
Intubation – A procedure in which a tube is inserted into the trachea to assist with breathing, oxygen delivery, and airway protection.
Trauma – An injury or wound caused by physical force, typically resulting in extensive tissue damage.
Medication Administration – The process of administering medications to patients in accordance with a doctor's orders.
Airway Management – The practice of maintaining the patient's airway in order to ensure adequate oxygen intake and respiration.
Rapid Sequence Intubation (RSI) – The process of intubating a patient in an emergency situation in order to facilitate breathing and protect the airway from further injury or obstruction.
Frequently Asked Questions
What is the minimum educational requirement to become a Rescue Paramedic?
The minimum educational requirement to become a Rescue Paramedic is a two-year associate degree in emergency medical services.
What certifications are required to be a Rescue Paramedic?
To be a Rescue Paramedic, one must have certifications in basic life support (BLS), Advanced Cardiac Life Support (ACLS) and Pediatric Advanced Life Support (PALS).
What is the typical salary range for a Rescue Paramedic?
The typical salary range for a Rescue Paramedic varies depending on location, experience and qualifications, but can range from $40,000 to $65,000 per year.
What is the typical job outlook for Rescue Paramedics?
The job outlook for Rescue Paramedics is positive, as the demand for paramedics is expected to grow by 15% over the next decade.
What kind of environment do Rescue Paramedics typically work in?
Rescue Paramedics typically work in high-stress environments, often with time constraints, and may be exposed to difficult or dangerous situations.
What are jobs related with Rescue Paramedic?
Web Resources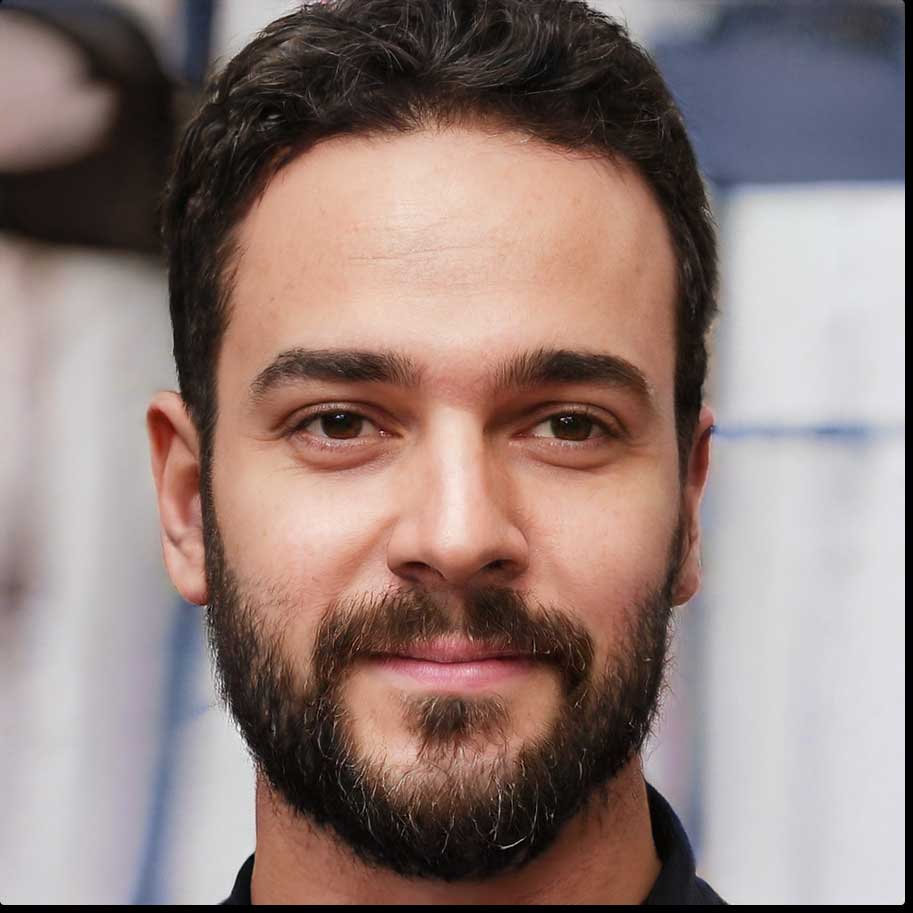 Reviewed & Published by Albert
Submitted by our contributor
Paramedic Category